UK Bus Awards shortlist announced
After a two-year absence, the UK Bus Awards announces a bumper year for entries… and the shortlist for the awards ceremony at The Troxy, London, on 15 November
The UK Bus Awards has announced its 2022 shortlist after another bumper year for entries.
After a pause over the last two years due to the Covid-19 pandemic, people, projects and bus operators will once again be competing for the top awards across 22 categories at an in-person presentation ceremony on 15 November at Troxy, London.
The judging process has included – once again – mystery travelling of the driver and operator finalists and face-to-face interviews with all of those shortlisted for the people awards. The UK Bus Awards is run independently.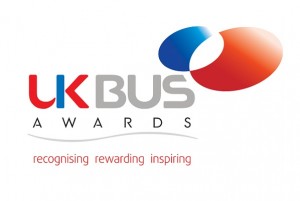 Alan Millar, Chair of the UK Bus Awards, said: "This shortlist of finalists represents the skills and talents of the industry. They range from small, family-owned businesses through to the very large multinational transport groups, including several entering for the first time. It's pleasing to see our first in-person awards ceremony since 2019 will once again recognise and reward excellence across the board to find the very best in the business.
"There will be some tough competition too. We have been challenged by the sheer strength and creativity of the entries, especially within the people categories, all of which our independent team of judges reported as outstanding.
"We can't wait to bring the industry together once again to celebrate its successes, achievements, innovations, dedication and sheer brilliance."
Tickets for the ceremony are available now CLICK HERE
The UK Bus Awards 2022 Shortlist
BUS AND THE COMMUNITY SPONSORED BY HEATHROW
Diamond Bus North West, Bus depot on Weston Street
Ensignbus
Go North East
RATP Dev Transit London, Electric Bus Viewing
Stagecoach East Scotland, Sam's Wellbeing on Wheels
Stagecoach Manchester, Forever Manchester
Stagecoach South East, The Friendship Bus
CULTURE CHANGE
Abellio Bus, Learning and Development Team
Go North East, One Team GNE
Stagecoach London, Let's talk equality, diversity and inclusion
Stagecoach London, Safety Strategy Forum
Stagecoach South East, Service Delivery Team
Transdev, The Transdev Spirit
ENGINEER OF THE YEAR SPONSORED BY IRTE
Mick Branigan, Diamond Bus North West
Darren Bull, RATP Dev Transit London
Craig Mills, Stagecoach London
Jamie Stockton, Stagecoach Manchester
LEADER OF THE YEAR
Bill Daly, Stagecoach London
Ken Fennell, Abellio London Bus
Joel Mitchell, Stagecoach South East
Samantha Teggart, Abellio London Bus
Jim Thorpe, Uno
LONDON BUS GARAGE OF THE YEAR SPONSORED BY TRANSPORT FOR LONDON
Abellio London, Beddington
Arriva London, Brixton
Go-Ahead London, Putney
Metroline, Uxbridge
Stagecoach London, Bow
Stagecoach London, Lea Interchange
MARKETING
Cornwall Council, Cornwall Bus Fares Pilot Launch
Diamond Bus North West, Saving Money for Salford
Go North East, Jobs with Real Purpose
Stagecoach South East, A Day in the Life series
Transdev, Transformation at TeamPennine
TOP NATIONAL BUS DEPOT SPONSORED BY INTEGRATED SOLUTIONS
Stagecoach Cumbria & North Lancashire, Barrow
Stagecoach East Scotland, St Andrews
Stagecoach North Scotland, Portree
TOP CITY OPERATOR SPONSORED BY INIT INNOVATIONS
Abellio Bus
Diamond Bus North West
TOP INDEPENDENT OPERATOR
Ensignbus
Grant Palmer
Uno
UNSUNG HEROES SPONSORED BY BACKHOUSE JONES
Lesley Hester, Stagecoach Manchester
Aafreeda Merican, Abellio Bus
Kolawole 'Kola' Obasa, Metroline
Glenn Oldman, Stagecoach London
Louise Sills, Stagecoach South East
Steph Smith, Diamond Bus North West
James Third, Stagecoach South East
YOUNG MANAGER OF THE YEAR
Ben Houghton, Stagecoach London
Daniel Bowden, Stagecoach East Midlands
Hayley Russell, FlixBus
Michelle Doyle, Stagecoach West
Thomas Calderbank, Diamond Bus North West
Zachary McAskill, Stagecoach Manchester
SUPPORTING THE CUSTOMER EXPERIENCE SPONSORED BY TRACSIS
Cornwall Council, Cornwall Bus Fares Pilot
Diamond Bus North West, Ticketing and Partnerships
Grant Palmer, Push Messaging
Oxford Bus Company, Freeflow
Nottingham City Transport and partners, Flexible Contactless Capping
Transdev, Sky Class
ROSCO AWARD FOR CONTRIBUTION TO SAFER DRIVING SPONSORED BY ROSCO
Stagecoach East and Volvo Bus, Intelligent Speed Assistance, Stagecoach East and Volvo Bus
Stagecoach London, Safety Strategy Forum
Ticketer and Reliance Motor Services, Tailored Ticketer Road Restriction Alerts, Ticketer and Reliance Motor Services
TOP SHIRE OPERATOR SPONSORED BY TICKETER
Blackpool Transport
Stagecoach East
Stagecoach East Scotland
TOP NATIONAL BUS DRIVER: THE CHRIS MOYES MEMORIAL AWARD SPONSORED BY PERSONAL GROUP
Ama Adae-Bosmpra,
Darren Dalton, Preston Bus
Grzegorz Ranis, Uno
Gurnam Singh, Stagecoach West
Johnathan Smallman, Nottingham City Transport
BUSES FOR PLEASURE
Diamond Bus North West , 575A
Go North East, Toon Tour, Seasider X11 & X75
First Norfolk & Suffolk , Clipper Cabriolet
First South West, Exmoor Coaster, First South West
Stagecoach Cumbria & North Lancashire, Explore the Lakes by Bus
Stagecoach East Midlands, Skegness Seasiders
Transdev, Greetings from Yorkshire
Luke Rees-Pulley Award for Top London Bus Driver sponsored by The Luke Rees-Pulley CHARITABLE TRUST AND TRANSPORT FOR LONDON
Aliya Aleskerova, Metroline
Domingos Goncalves, RAPT Dev Transit London
Koli Begum, Go-Ahead London
Kellie Heard, Stagecoach London
Mohamed Maow, RAPT Dev Transit London
Nimish Jamnadas, RAPT Dev Transit London
Poppy Owusu, Metroline
Wolfgang Chindamo, Metroline
Top Express Coach Operation sponsored by Volvo
Oxford Tube
RailAir and RailAir 2
Partnering for Delivery: The Peter Huntley Memorial Award
Cornwall Council and partners, Transport for Cornwall, Cornwall Council and partners
First West Yorkshire and Partners, Leeds Public Transport Investment Programme
ito World, Analyse Bus Open Data
Leicester Bus Partnership
Nottingham City Transport and partners, Nottingham Contactless,
Transdev and Harrogate BID, The Freeway Approach
Supporting the Environment sponsored by CitySwift
Diamond Bus North West, New Vehicles for Manchester
First Glasgow, Electrifying Caledonia,
First York, Biggest Zero Emission Park & Ride Fleet
Nottingham City Transport, Nottingham's Green Euro Vl Fleet
Stagecoach East, Big Switch Off
Translink, Zero Emission Project