Advertise
B&CB – the industry's essential place to advertise…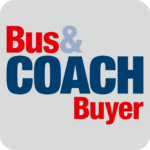 Important information for advertisers
Invest your company's advertising budget wisely; ensure your marketing campaigns are based on accurate, unbiased and credible information with B&CB.
With the wheels of the industry turning again, B&CB is here to support the sector.
We are now printing bi-weekly, with an average circulation of 4,500 in print and 4,300 online subscribers.
View the full Media Pack here : BCB Media Pack 2023
B&CB is more than just a magazine – the opportunity is yours to publish your stock via our print and digital spaces. To further boost your exposure, we can even import your complete bus, coach and minibus inventory to our online sales portal.
Our sales team are here to help you with any of your requirements. Give them a call on 01733 362300
or email: [email protected]