Advertise
Be wise when you advertise…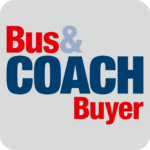 Important information for advertisers
If you are responsible for your company's advertising budget then you will want to be sure that you invest wisely; that the media selection decisions for your advertising campaigns are based on accurate, unbiased and credible information.
Since the first lockdown over the period Aug 2020 to Nov 2021 we have increased our circulation numbers.
We are now printing bi-weekly, with an average Bi-Weekly circulation of 5,224 copies (average per issue)
View the full Media Pack here : BCB Media Pack 2021
Publish all your stock over Print and Digital today. We can also import your complete Bus, Coach or Minibus inventory.
Call the sales team to discuss any of your requirements on: 01733 362300
or email: [email protected]
2022 Features List
| Issue # | Date | Features | Show Issues |
| --- | --- | --- | --- |
| 1603 | 03/12/2021 | | |
| 1604 | 17/12/2021 | ANNUAL REVIEW | |
| 1605 | 14/01/2022 | | |
| 1606 | 28/01/2022 | CONTACTLESS TICKETING | |
| 1607 | 11/02/2022 | | |
| 1608 | 25/02/2022 | AIR CONDITIONING | |
| 1609 | 11/03/2022 | | |
| 1610 | 25/03/2022 | KEEPING COMPLIANT | |
| 1611 | 01/04/2022 | | |
| 1612 | 08/04/2022 | | |
| 1613 | 15/04/2022 | | UK COACH RALLY REVIEW |
| 1614 | 22/04/2022 | | |
| 1615 | 29/04/2022 | KEEPING CLEAN | |
| 1616 | 06/05/2022 | | ITT HUB PREVIEW / ALBUM CONFERENCE |
| 1617 | 13/05/2022 | | |
| 1618 | 20/05/2022 | | ITT HUB REVIEW / CV SHOW PREVIEW |
| 1619 | 27/05/2022 | PSVAR | |
| 1620 | 03/06/2022 | | CV SHOW REVIEW |
| 1621 | 10/06/2022 | | |
| 1622 | 17/06/2022 | | |
| 1623 | 24/06/2022 | SEATING | |
| 1624 | 01/07/2022 | | |
| 1625 | 08/07/2022 | | |
| 1626 | 15/07/2022 | | |
| 1627 | 22/07/2022 | GARAGE EQUIPMENT | |
| 1628 | 29/07/2022 | | |
| 1629 | 05/08/2022 | | |
| 1630 | 12/08/2022 | | |
| 1631 | 19/08/2022 | | |
| 1632 | 26/08/2022 | APPS | |
| 1633 | 02/09/2022 | | |
| 1634 | 09/09/2022 | | |
| 1635 | 16/09/2022 | | |
| 1636 | 23/09/2022 | PARTS | |
| 1637 | 30/09/2022 | | |
| 1638 | 07/10/2022 | | |
| 1639 | 14/10/2022 | | |
| 1640 | 21/10/2022 | REFURBISHMENT | |
| 1641 | 28/10/2022 | | EUROBUS EXPO PREVIEW / FIAA (TBC) |
| 1642 | 04/11/2022 | | |
| 1643 | 11/11/2022 | | EUROBUS EXPO REVIEW |
| 1644 | 18/11/2022 | | |
| 1645 | 25/11/2022 | PASSENGER INFORMATION | |
| 1646 | 02/12/2022 | | |
| 1647 | 09/12/2022 | UNIFORMS AND WORKWEAR | |
| 1648 | 16/12/2022 | | |
| 1649 | 23/12/2022 | | |