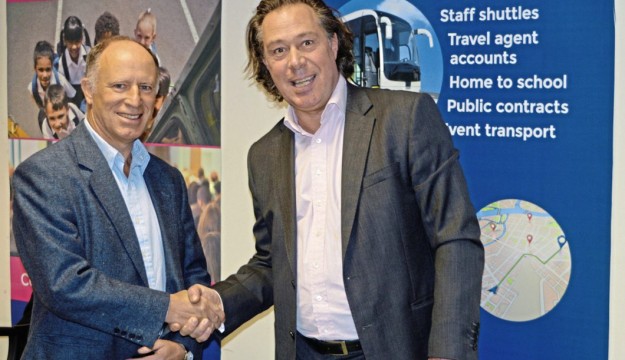 Sir Brian Souter's private investment business, Souter Investments, has invested £3.75m in CoachHire.com
The deal secures investment for the website to roll out its suite of apps for drivers, parents and school staff to safeguard pupils on their way to and from school. Founded in 2011, CoachHire.com provides technology-led passenger transport services, vehicle tracking and passenger safeguarding solutions to the education, corporate and leisure sectors nationwide through its SchoolSafe and TripBooker software.
CoachHire.com's flagship SchoolSafe software uses tracking and travel technology to alert parents when their child boards their school coach and where they are while onboard. The investment from the Stagecoach founder will enable CoachHire.com to accelerate the development and rollout of its technology. CoachHire.com is also a managed transport service provider for the corporate sector, and an online broker of bus, coach, minibus and other travel and vehicle hire for the leisure sector. It sees PCV operators sign up to it for free to help deliver its services.
CoachHire.com MD and founder, Mathew Hassell, said: "We're dedicated to improving the safety, usability and value for money of school transport services and we now have the backing to realise these ambitions for schools across the country."