What a show that was
By day two of the Coach and Bus UK exhibition, I was becoming aware of my age – these legs, each heading towards 60 years old, ain't what they used to be.
For the 'little' show, Coach and Bus UK seemed to be quite big, with plenty to see and, especially on day one, a lot of people there to see it all. It was palpably a coach-focused show, and none the worse for that. And increasingly, I noticed, these shows are as much about products as coaches.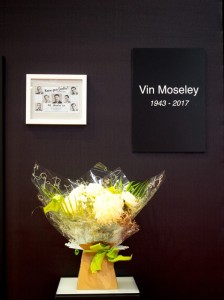 I am blessed with a great team of journalists, including stalwart word machine and News Editor Chris Peat, journalist Kirsty Flatt, ace snapper and writer David Cole and, of course, Founding Editor Stuart Jones, who never stops nipping at my heels and reminding me of what readers love about Bus & Coach Buyer. Without them, I'd be dead in the water.
My progress from stand to stand was impeded at every turn by people I've met in the 29 years I've been writing about the industry. I'm always flattered that they remember my face and name, sometimes a decade since we last met. It's only when I sit at my desk a day later that I realise I missed out on conversations with so many more people at the show; if I walked past you with a look of grim determination without saying hello, I'm so sorry.
The show is an annual reminder of the reason I have never turned my back on the coach and bus industry despite spells of writing about everything from self-build homes to caravans, cars, fishing, shooting and so much else. The sense of community in the industry is absolutely unique.
It should be a reminder to all of us that we are at our best when we pull together, especially when faced with the unjust challenge of Low Emission Zones. The industry is disproportionately targeted by local and central government, charged with polluting cities when the real culprits are the car, and the dependence of elected public servants on the vote of car drivers.
This is a good time to join the CPT. I know that some operators disagree with some aspects of the Confederation of Passenger Transport as their trade association; that is not a reason to bray at it from the sidelines. That's a reason to join, be active within the CPT, and help steer it towards your goals.
On my travels around the show, I was also reminded that, as we get older, we begin to lose our friends. I was saddened to hear of the loss of Peter Roe from his brother, John, at Roeville. And on the wall behind the Moseley stand, to see a poignant reminder of the recent loss of Vin Moseley. The roll call is, of course, much longer.
That the industry feels these losses so keenly is, however, heartening. It reaffirms our sense of community; a 'people' industry, which will always prosper when, within it, there are so many kind, generous, customer-focused individuals.