'Quality not price'
More than 150 coach tour operators, tour wholesalers and suppliers heard an expert view that coach tourists value quality above low price. Stuart Render was at this year's CTA Conference
The Coach Tourism Association's Coach Holiday Conference, held this year at The Imperial Hotel and supported by Visit Blackpool, brought CTA members together in a well-planned programme of events that combined business with pleasure.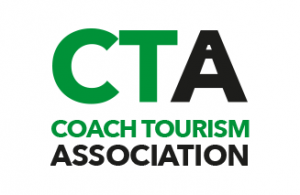 Leading the speaker line-up was Debbie Marshall, a fluent and enthusiastic speaker who set up Silver Travel Advisor in 2011. This online portal provides a one-stop shop for travel information and advice for the over-50s. She reminded delegates that there are more than 23 million over-50s in the UK today, and that 17,000 people turn 50 every week.
She indicated that while use of social media site Facebook might be waning among the young, there was a surge of interest among older people. She explained that by 2050, there will be more than half a million people aged over 100.
She noted that with people living longer, the traditional three-point life model of education, work and retirement will change, with many people changing their career, and enjoying a two-stage retirement that may include a period of volunteering before settling down with the slippers. She reminded delegates that longer life presents new physiological challenges, pointing out that holiday styles might change as people work out how many healthy years they might have left.
Silver Travel Advisor produces an industry report, using research carried out among 1,000 members. A key finding was that quality and added value comes above price when choosing an operator and product. Debbie identified the opportunities that exist for products aimed at multi-generational family groups, and for single travellers who find themselves on their own through circumstances, and who would benefit from the social and customer care elements that a coach tour can deliver.
She was also keen to see more 'care-assisted' tours, although she recognised that the move by government to ensure all coaches are accessible, rather than just one or two in a fleet, was a step too far.  She reiterated a point that the Coach Tourism Association has made before that older holidaymakers are looking for certainty, safety and security, three elements that are at the heart of coach touring.
FULL CONFERENCE REPORT IN 16 MARCH ISSUE!