Pride & Joy take over Photo Fortnight!
On the occasion of their 20th year, Pride & Joy Clothing will be taking over our 8 April Photo Fortnight feature. Jane Phillips, Pride & Joy's founder, talks to Nancy Collantine, Communications Manager, about what she has learned in two decades running an independent business; the power of learning, connection and harnessing your strengths
Pride and Joy is celebrating 20 years in business this month. Jane and I first met when we were enrolled on the Goldman Sachs 10k small business programme. At first I couldn't quite work out what Leisurewear Direct was about, so I remember asking her about it.
Jane Phillips: 'I was at very frustrating crossroads. I'd acquired two, related business by this point and was struggling to know how to structure and plan to meet my aspirations. Going back to education was a risk but a calculated one.'
'I think the biggest impact I've felt from the Goldman Experience was our meeting and having both been through the growth planning process together. We became a team and from that we created P & J.'
Nancy Collantine: 'Developing the brand was a joy to be involved with. You have the head for figures with your banking background, but you lead with your heart and you have great pride in what you do. The relationships you have with your customers are very powerful, I am always impressed by this. Brand values already exist within any business, the rewarding part of my job is to dig them out and to express this creatively.
JP: 'The new identity was very well received at our surprise launch at the NEC in 2013. It immediately opened new doors in the bus sector, it focuses on our point of difference – our engagement with the industry and our service, rather than being one of the many faceless uniform companies. It has enabled us to demonstrate our commitment to the bus and coach industry alone – that dedication I think speaks volumes and continues to strengthen.
'Seven years later, I now feel P&J is accepted as part of the community and I have been active in promoting the industry's interests, from the Pride and Joy All Stars initiative to encourage and reward up and coming talent, to my involvement in lobbying MPs during the pandemic.'
NC: 'So what is the future looking like for Pride and Joy?'
JP: 'Our business model is about ensuring repeat business rather than chasing new accounts. I will continue to work on having strong and experienced production team and I will continue my customer-facing role. All of this has led to major growth so it's my own Pride & Joy recipe for success. My biggest challenge is getting a team that can move up from first gear to turbo overnight because, once the operators get back in May, June and July, it will be all systems go.'
NC: 'What are you doing to celebrate your 20th Anniversary?'
JP: 'In October I won the Everywoman Transport and Logistics award, just a few days before my significant birthday. I hoped we would celebrate this and our 20th anniversary with our lovely friends and customers, but sadly we can't do this how we used to.
'Instead, I have decided it should be about sharing some great memories and funny moments to raise a smile as we reflect on how amazing our industry really is…focusing on the positives and looking towards good times ahead.
NC: 'Finally if you could go back and give yourself some advice when you first started your business, what would you say?'
JP: 'Be true to yourself fight for your beliefs but done take things so personally!' 20 years of Pride and Joy
---
It's a Photo Fortnight Takeover!
Pride & Joy is inviting all bus and coach operators to post photos of their retro staff uniforms, quirky fleet and staff photos for the Pride & Joy Takeover of Bus and Coach Buyer's Photo Fortnight feature in the 9 April issue.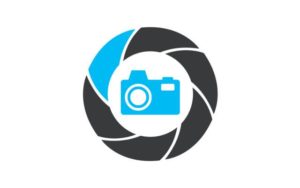 Simply post and tag on Instagram or Twitter @PAJClothing us using the hashtag #20yearsofprideandjoy from now until 2 April. The winning photo will appear in the Bus and Coach Buyer on 8 April and receive a Pride and Joy 20th anniversary prize hamper of goodies.