Show stunner: Euro Bus Expo proves a crowd-pleaser
Contributor and photographer David Cole has toured the exhibition on Day One to bring you this gallery of ALL the vehicles at this year's Euro Bus Expo 22, at the NEC, Birmingham. Just click on the top image to access a gallery of all the vehicles, from every angle
Euro Bus Expo proved that absence makes the heart grow fonder, with great atmosphere and a flood of vehicle orders. Here's our pick of the exhibitors and vehicles, with apologies to so many who didn't make the final cut
ADL
ADL's big news was the unveiling of it's the hydrogen Enviro400FCEV and the announcement of the new Enviro100 and Enviro400 electric products.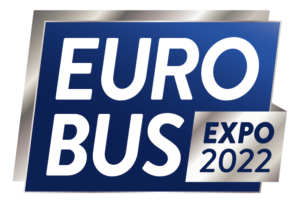 Centre stage was the rear chassis module of the Next Generation Electric Bus platform, a heavy duty double-deck chassis designed to operate in any part of the country. It featured ADL's new electric driveline which utilises the heavy-duty version of the compact 410kWh Voith VED5 electrical drive system. Of particular interest were the batteries which have been developed by ADL in conjunction with the Polish manufacturer, Impact.
Three different battery pack housings have been designed along with mountings and connections, each vibration damped rather than directly mounted on the chassis. Combinations of the three will be used on every ADL bus. They will initially employ NMC battery technology, but have been designed to enable them to be filled with whatever is the best technology available at the time. The idea is that new technologies can be adopted rapidly, without having to re-engineer the bus every time.
Prominently displayed was an 11.1m Enviro400FCEV hydrogen-fuel cell double decker, the first model to take advantage of the new chassis technology with the Enviro400EV to follow next year. It is one of 20 for Liverpool City Region Combined Authority that can carry up to 88 passengers, up to 73 of them seated. Peak power output of the Voith motor is capped at 350kW to maximise economy. Fillers on both sides fuel the Enviro400FCEV in five minutes with up to 29.4kg of hydrogen, stored in 350bar NPROXX composite pressure vessels at the rear of the bus. This is converted to electric energy in a Ballard FCmove-HD fuel cell rated at 45kW or 60kW depending on application. A 30kWh Impact lithium-titanate (LTO) battery provides on-board buffer storage between fuel cell module and motor. Designed for frequent rapid charge and discharge it is expected to last the life of the bus. No topping up during the day should be necessary.
Expected to appear during 2023, with orders already taken, the new 8.5m Enviro100EV could not have been developed in the diesel era as there was not a small enough unit to power it. It will have a stainless-steel chassis frame, composite roof, 17.5-inch wheels, independent front suspension, 2+2 seats for up to 25 with a maximum capacity of 45 and will be available only at 2.35m wide with one forward door. Unlike the 'deckers, which have the heavy duty Voith 410kWh motor, the Enviro100EV will feature the medium-duty Voith 260kWh motor. Standard battery capacity will be 236kWh with a 354kWh option, the latter giving a 285-mile range. As well as UK demand, strong export opportunities are foreseen for the model.
ADL stressed that the development of its own platform does not mean the end of its relationship with BYD. CEO, Paul Davies, said, 'We have absolutely not fallen out with BYD. Without ADL/BYD you wouldn't have the confidence in the market for the transition (to electric).' He said it was, 'about customer choice' adding that 'people are looking for ADL to have their own product in the market.'
Together with BYD, ADL is currently exploring options to further improve the Enviro 200, increasing the installed kwh beyond the current 348kwh and increasing range/capacity in the process.
Plaxton was represented by a Leopard to PSVAR specification with 72 Prime seats on a Volvo B8R chassis with ZF Ecolife automatic gearbox, the 72-seat option currently proving the most popular variant of the model. For 2023, Plaxton will be building Leopard at both 59 and 72 seats, and Panther with 53 or 57 seats and toilet with provision for PSVAR, including the side door, underfloor structure, destination looms and floor tracking. New standard seats will be the Vogel/Brusa Magnio for the Panther and the Create 80 for the Leopard. A second Leopard, a 12.8m with 53 seats, PSVAR and toilet appeared on the Mistral stand.
Jones Coach and Bus Sales/Noone
Enjoying their first time at the exhibition were the staff of Jones Coach and Bus Sales, who are now the UK agent for Noone minibuses and midibuses.
The Llanrwst-based operator took on the popular Noone dealership last year following a short period trading with the Irish importer and coachbuilder, and now stocks the full range including the 37-seat Turas 900s, now based on DAF's LF light truck chassis. In addition, it is now selling the innovative Connect Rosero, which features wheelchair accessibility with up to 30 seats.
The Slovakian-built Connect is based on Iveco's 7.2-tonne 70C18 chassis, with twin doors providing ramp access to a lowfloor section, making it suitable for a wide range of work. It was the purchase of two of these vehicles direct from Noones that led Steve Jones to see the potential.
"It's one of those vehicles that could be worked six days a week from 6am to midnight," said Steve. "It's a dual-purpose midibus that can be a real workhorse."
Jones is, of course, an operator, too, with 44 licences, and runs two Levantes on National Express work, so understands fully the needs that operators have. The Turas 900s is also available in PSVAR spec, with a PLS lift mounted at the rear.
The range includes the Iveco-based 700s and 600s, and the Sprinter-based 500s and Envoy models.
EVM/Anodolu Isuzu
EVM and its new association with Anadolu Isuzu had what its Sales and Marketing Director Peter Flynn said was its most successful exhibition ever, selling almost 40 vehicles from its stand including examples of all its new products.
Although its Anadolu Isuzu Grand Toro grabbed the attention – the first example of the production run proving to be very smart indeed – the Iveco-based Composite Mobility vehicle on show may be a real game-changer, said Peter.
Available in diesel and electric, the high-floor minibus utilises unique composites to create the body which, while extremely light, is extremely strong. It has already proven its crash-resistance in an injury-free accident and offers thermal and acoustic performance beyond any other material, making it quieter and easier to heat.
"The lifespan of the body will exceed the chassis and is recyclable," said Peter. In its electric form, the Composite Accessible – fully tracked and with a tail lift – has a range of 170-miles or more and will, in a few months, see that improve to 190 miles using EVM's proven electric drivetrain.
The driveline is remotely monitored by EVM to provide predictive maintenance, and as improvements are made to the software to make best use of the motor and battery, can be upgraded over the air. In Spring, a second version of the vehicle will arrive with a coachbuilt front, though Peter says that many non-commercial customers will prefer to stick with the Iveco front for ease of parts availability.
The Turkish-built Grand Toro was, though, a significant focus for operators. It's a mid-engined, Cummins-engined coach with Allison gearbox which has 37 seats and a price which makes it perfect for local and schools operation. The package was so attractive that Dalwhinnie-based Shuttle Coaches bought one at the show, having been using EVM Cityline in its Shuttle Buses operation.
Also on the stand was an eight-metre Novo City Volt bus from AOS Isuzu in left-hand drive to gauge interest. The 25-seater has up to 268kWh of batteries which will give a 350km range, in a configuration which would suit London and some other operations. The first in RHD is expected in Q2 or Q3 2023.
BASE Coach Sales
Evolutions in the MOBIpeople range of coaches have come with a surge of orders for the Leyland-based business, with 30 in the pipeline for early next year.
The Explorer can now be specified with Scania's new-generation chassis. The show vehicle is the 17th MOBIpeople for KB Coaches, and is a 350 Premium with 57 seats, PSVAR 12.5-metre coach with a fully flat floor, which would also allow conversion to 70 seats.
BASE is building success with the Beulas coach product, and the Beulas Aura on the stand showed what can be achieved in terms of quality. The 61-seat, 13.8-metre tri-axle is for J&B Travel of Leeds, and replaces a Barbi also bought from BASE. The stunning coach with MAN 470bhp engine and EcoLife gearbox is the first sold since taking on Beulas. It has a huge 16m3 luggage bay.
BASE has also sold a Beulas Jewel high-capacity 'decker to a customer working for Flixbus – one of few double-deck coaches in RHD now available.
Irizar UK
Displaying the uniquely-styled ie tram heading for London and the new, lightweighted i6S Efficient, Irizar UK made a rewarding splash at the exhibition.
Sales Director Julie Hartley said that the team had taken orders for 15 coaches at the show by Wednesday, when it had another day to run, plus a lot of enquiries which they expected to convert. Among orders were one for a batch of six coaches and another for seven.
The stand also featured the low-height i4, now lightweighted to an extent that it can have 70 seats plus ample luggage on the 12.9-metre, two-axle version. The wheelchair lift is installed in the stepped, powered centre door so moves the occupant inside the vehicle immediately without taking them to height outside of the coach.
The i6S Efficient proved of appeal to Bayliss Executive Travel, which has ordered four – the biggest new coach order in its history: "We want to go down as green as route as we can," said it MD, Alistair Bayliss. "The i6S ticks many boxes. Camera mirrors are definitely the way head, and the fuel savings are good. The build quality is exceptional."
The ie tram was shown already liveried for the opportunity-charged Route 358.
Volvo marks half century
Volvo Buses showcased its Volvo 9700 and Volvo BZL Electric, in addition to celebrating 50 years in the UK & Ireland. It first came to the UK and Ireland 50 years ago with the B58 coach and Ailsa Bus models.
Richard Mann, National Account Manager, reports the show has been pleasingly busy, with significant sales and leads made during the event.
The Volvo 9700 is sold to Halpenny Travel and bears the operator's livery. Featuring the new Volvo B13R 13-litre engine, it has the next generation iShift gearbox, a redesigned dashboard console with a digital driver display and steering wheel complete with control buttons. The driver's life is also improved with the suspended seat and driver assist features like Volvo Dynamic Steering and Driver Alert System.
The latest B13R achieves a 9% improvement on fuel consumption compared to the previous model, according to Richard. Phil Fletcher, Fleet Sales Manager, says this has partly been chieved through redesigning the combustion chamber, which has resulted in 4% of the 9% fuel savings. The fact it comes with 500hp across both two- and tri-axle variants, means it has lower rpm at cruising speeds, resulting in lower fuel consumption. A redesign of the engine compartment has seen Volvo move away from its traditional set up where the engine and intercooler are sandwiched together and both cooled by fans. In this latest version, they are split and temperature is controlled by separate systems.
Camera monitoring systems are available on the 9700, but are not fitted as standard. The example destined for Halpenny had wing mirrors.
The single-deck variant of the BZL electric bus on display is one of two demo vehicles, with the other being a double-deck model built to TfL specifications. The range is compatible with CCS2 standard protocol for vehicle charging and is available with single or dual charging ports, as well as pantograph charging capabilities. Built to a modular design, it is offered in a wide variety of lengths, including 9.7m, 10.3m, 10.8m, 11.3m, 12.1m and 12.9m. The BZL at the show is the low-entry model, featuring a step-up over the rear wheel arch. It can be offered as full low-floor.
Phil explains MCV, who provides the bodywork for this model, has been involved in the design of the vehicle from the ground up.
Richard reports the MCV eVoRa on Volvo chassis proves to be a fantastic seller. On the recently launched 10.8m eVoRa, Richard said: "It copes in a rural environment, it doesn't rattle and it's a comfortable ride."
It is fitted with the Volvo B8RLE, the same as the B8R-based coach.
Phil said: "It has a stainless-steel structure and is torsionally rigid. It has that coach feel."
Richard added: "It is fitted with seatbelts as standard. It can be used on service routes and if fitted with a tachograph, it can be used on intercity work. It is a really versatile product. It's popular among independent operators."
Dominico Bondi, Volvo Buses UK & Ireland Managing Director, said of the show: "It's very positive, very vibrant and very busy. We have had very good feedback from the market."
He was keen to highlight the efforts of the team at Volvo Bus: "I have a fantastic team."
Temsa
Debuting was the RHD HD13RHD coach, the first 13m coach Temsa has offered in the UK, accommodating 57 seats and a toilet.
The two-axle coach appeared in the colours of Caledonian Travel who have ordered examples of the model, though not this particular coach. Essentially similar to the 12m model which remains in the portfolio, it features the same Paccar/DAF MX11 408hp/300kW engine coupled to a ZF EcoLife gearbox introduced in 2019. Interior attributes include half-leather seats, all-LED interior lighting, improved CAM system, digital dash and step lighting. Interest was brisk in the new coach and by the end of the third day of the show, signed  orders for 26 of the 29 available up to the end of March (some of them previously discussed) had already been placed.
Also on the stand in the colours of Golden Boy was a Temsa MD9 midicoach. Originally offered by Arriva as a 34-seater with fixed toilet, under Temsa UK the balance of interest has moved towards taking 39 seaters, though both options continue to be offered. It is powered by the Cummins ISB6.7 engine rated at 280hp/204kW coupled with the ZF EcoLife 6-speed automatic box as standard.
Paul Gardner, Regional Account Manager UK & Ireland for Temsa, confirmed that in its first 18 months of trading (Oct 21 to Mar 23) the company will have sold 50 units to a mixture of new and returning customers. A further 50 units will be ordered which will be a mix of MD9, HD12 and HD13, although exactly what the mix will be had not been decided. Having successfully brought the HD12 to the market, Temsa UK's next project will be to work with Temsa to bring 70-74 seaters to the range.
Equipmake
Electrification specialist Equipmake unveiled a New Routemaster it repowered to zero-emissions by replacing its hybrid drivetrain with Equipmake's Zero Emission Drivetrain (ZED), which uses 95% British-built component content. The bus now features a 400kWh battery enabling an expected in-service range of 150 miles. Featuring an advanced water-glycol cooling circuit, the system has the added benefit of providing interior heating during cold conditions with captured thermal energy. The ZED on the New Routemaster can be applied to any existing hybrid or diesel bus.
No change has been made to the interior specification of the vehicle as a result of the conversion, which Equipmake's MD, Ian Foley, said is the intent of its repowers.
With pre-service trials already started in London, operated by Metroline, the electric version of the New Routemaster will continue to be assessed over the next six months. Charging infrastructure at Metroline's Holloway depot, alongside battery data analytics for the bus, is being provided by Zenobē, the EV fleet and battery storage specialist.
Ian told B&CB that next for Equipmake will be a trial of its Jewel E electric double-decker, planned for next year. The company has also done some feasibility studies on electrifying coaches. An agreement to take on an additional 50,000 square foot site for manufacturing and repowers has been signed.
As well as the New Routemaster, Equipmake had the chassis of the bus it has designed in conjunction with Agrale launched in Argentina recently, which features its electric drivetrain.
Mellor
At a show which saw the debut of Mellor's Sigma 8 into the growing family of electric buses, the company reported sales into the UK and Europe.
Mellor established its Sigma model range alongside appointing dealers in the EU, which are currently BK Invest in Sweden, which has already delivered a Sigma 7 while KVG in Keil, Germany is also looking at Sigma. In the UK, the first Sigma 7 went to the Holkham Estate in Norfolk for a shuttle service, and Mark Clissett, MD of the Bus Division, says Mellor is quoting for a number of tenders.
On its way to the UK is the Sigma 7 in high-floor guise, which is firmly targeted at the community sector, with a wheelchair lift at the rear, and the opportunity to move the batteries from the back to the floor, creating a fully flat-floor, adaptable space which could have 22 seats or up to seven wheelchairs. The Sigma 9 high-floor will be able to seat 34 or up to ten wheelchairs. Mellor had orders for five high-floors within the first three weeks of announcing the model range.
Switch
Recently appointed President of Sales UK and Ireland, Martin Brailey, described the three exhibits on the Switch stand as representing the past, present and future of the company as it moves forward focussing on a full range of electrically powered buses. Marketing Director, Josh Moore joined in the discussions on the company's stand and it was the first week in his new role for Head of Retail Sales, Richard Matthews.
The 'past' was represented by an M9250SR-SL 9.25m electric Solo for Flintshire County Council, exhibited to initiate a dialogue with customers on the next generation Solo-esque product currently under development. This will retain the wheel forward concept first introduced around 25 years ago in a new package designed from the outset as an electric vehicle. The dialogue will continue through 2023 for an early 2024 release. Clean lines, agility and a big bus feel in a little bus footprint are expected together with a clear lineage from the long-running Solo.
Metrocity is one of the 'present' core products at Switch and the vehicle displayed is the latest demonstrator incorporating developments to meet TfL's interim guidelines, particularly in the faring that covers the windscreen-wiper drive and incorporates the rear-view mirror cameras. Built to 8.74m length, it is within TfL's limit for single passenger door vehicles and is provided with a nearside emergency door within the forward low floor area. Intended for London operation, it has 21 fixed seats trimmed in grey leather with distinctive orange Switch branded highlights plus space for a wheelchair user, up to 24 seats are possible for provincial use. It has Switch's latest generation NMC battery technology, totalling 260kWh offering a range up to 190 miles and a charge time as low as three hours. It will be available for demonstration from January 2023 and will be joined in demonstration activities by a similarly equipped 10.8m provincial specification vehicle.
Revealed at the Paris show earlier this year, e1 is the first of Switch's next generation products, designed for electric propulsion from the outset and aimed at the European city bus market. On display was the second of four test vehicles designed and built in the UK, two demonstration vehicles will follow before production starts at Switch's new Spanish factory. The sleek and low-slung e1, where e stands for 'experience,' is equipped with 400kWh latest generation NMC battery technology with an indicated range up to 220 miles. Switch displayed the e1 as the 'future' element of its display to assess potential interest in a right-hand drive version.
Scania
Two complete vehicles and an electric chassis made up the Scania stand, in addition there were two Scania chassis with MobiPeople coachwork on the BASE stand. Also present on the stand were Scania Financial Services, who reported a very busy show, Scania Aftersales, a team from Higer and representatives from Scania Connected Services demonstrating how data collection from Scania vehicles can be streamlined without additional hardware.
The first right-hand drive Scania with an Irizar i6s efficient body was shown, a 59 seat three axle example to full PSVAR requirements on Scania's latest K410C B6x2*4IB chassis with 13litre engine and 12 speed Opticruise transmission. A Masats lift is installed over the rear axle leading to a single wheelchair position otherwise filled with four quick release seats. The replacement of rear-view mirrors by cameras has a significant impact on the vehicle's external appearance and, together with the removal of weight from the body and the new generation chassis is expected to give 13-17% improved fuel economy.
The latest generation K series chassis also featured under the first 10.94m Fencer F1 service bus, in this case the K280C B4x2LB with 7litre engine, eFan and ZF Ecolife gearbox. The Fencer body shows some changes following feedback on the prototype vehicle including simplified wheelarches and full LED lighting. For demonstration purposes, the show example is fitted with both conventional and camera mirrors. It has 38 Fainsa seats (including seven tip-ups), a single wheelchair space and potential for up to 40 standees. Sales Director, Mark Oliver, indicated that a batch of 10.94m Fencers was in build for retail sale from Q1 2023.
The electric bus chassis was a European specification C248E B4x2EI with Scania's own electric propulsion system. Mark advised that UK specification chassis would differ, in particular the equipment in the rear corner tower would be relocated. Only Scania assembled batteries using cells produced at partner's Northvolt facility in northern Sweden will be used for UK vehicles and the first example should arrive in the UK for exploratory demonstration purposes in 2023. It will have a single-deck Fencer body although Scania is looking at further bodybuilder options, particularly for the double-deck version that is intended to be delivered to customers from 2025.
Pelican Yutong
Yutong coach importer Pelican had almost its full range on display at the show, with its TC9 midicoach, GT12 coach, E10 and E12 buses and the electric TCe12 coach.
The Castleford-based business is in a development phase, with a new showroom under construction, a new parts operation taking shape and is on a recruitment drive to staff the new buildings. The growth has been dictated by the surging fleet which has gained ground with impressive bus sales.
The TCe12s on the stand were for for Manchester-based Swans and for Coathams Coaches of Saltburn in North Yorkshire – the first electric coaches to these operators. Outside, there were TCe12s for AirSym and for early adopter Westway, which has been running electric coaches for four years.
Mainline Coaches will be getting the show TC9 on the stand, and joining a throng of enthusiasts for this midicoach. The GT12 – to become the only full-sized diesel coach with the phasing out of the TC12 – is heading for AVA Coach, and the buses for Welsh operators.
UK Coach Sales Manager, Simon Collins, said that three coaches had been ordered at the show, with strong enquiries for others.
Harris/Higer
Harris is developing a full range of products with a growing range of electrics and more developments to come, illustrating the point with a wall display. It has also appointed Rygor Commercial Vehicles to sell and support Higer products in the UK.
It showed four vehicles on the stand, two of them 9m 31-seat Higer Steed electric buses, along with a 46-seat Higer Azure electric bus and a Crusader X33 lowfloor 33-passenger conversion of the Iveco Daily 70C19 diesel. Two further Steeds were demonstrated outside, one an 8.5m and the other an 8.8m front entrance version.
The existing Higer Pegasus 12.3m diesel coach is to be joined by an electric version which is expected to have a 550km range. To come in the first quarter of 2023 is the Higer based 19-seat Sema Mini electric coach with a range said to be 250km, followed in the second quarter by another electric, the 26-seat Sema Maxi. At the same time, an articulated Higer bus intended for airport work will appear, known as the Goliath. This will have a 440kWh capacity. Promised for 2024 is a fully autonomous small bus called the Quick with 16 seats and a similar number of standees. This will also be offered in driven form.
Ilesbus
Gary Johns of Ilesbus is very pleased with how the show went for him: "This has to be one of the best shows we have done. We have always done well, but the volume of people we have had has been incredible."
He reports sales of 52 vehicles over the course of the show. Gary said: "And we have good prospects of virtually doubling that from leads. It's been amazing."
On the stand was a new 33-seater Iveco 70C21 with full Telma retarder, rear air suspension, LED headlights, Hi-Matic transmission and to a luxury coach specification, complete with a large luggage area. This model is destined for Tamar Coaches.
Built on the same base vehicle was a 29-seater PSVAR-compliant minibus for Haines Minicoaches, given a luxury interior specification including a fridge.
An example of the company's Ilesbus iCity based on the Mercedes-Benz Sprinter was shown, one of two for MD Buses of Devon. The 20-seater features a luxury specification and rear drop-well boot. Gary says the operator wanted a low-floor vehicle that can be used on services and private hire. He said: "It's the first time they have ordered with us and they are very pleased."
The larger iCity Max was shown, providing 32 seats and a low-floor. The accessible service minibus is sold to Weardale Travel.
Finally, Ilesbus displayed a Mercedes-Benz Sprinter with 19-seats and an extended body with what Gary described as a huge boot. Inside it has a luxury specification with LED lighting in the ceiling and a karaoke machine. it has the Ilesbus AMG body kit, which includes enhanced bumper, side-skirts and rear-skirt. This vehicle is for Bradford Executive Travel.
An electric version of the iCity Max is in the pipeline, Gary reports, which is expected to surface around February 2023. There will also be some upgrades to existing vehicles to look out for.
GM Coachwork
With a new factory with five lines building up to 300 examples of its sub-7.5t Minibus Lite product every month, GM Coachwork is also evolving its electric minibus offering.
Its core product until now has been the LDV EV80 but has now introduced the Maxus eDeliver 9, with a range of as much as 220 miles, 45-minute charging and, with two variants, between 12 and 14 seats or 9 – 11 seats with wheelchair access via a tail lift. The vehicle has a 150kW motor and up to 88kWh of batteries. GVW is either 3.5t with 12 seats or 4.25t with 14 seats.
In January, the range of EVs rises further, as e-Transit begins delivery. GM Coachwork has now done all the design work on CAD to create an electric minibus.
TBC Conversions
TBC from Northern Ireland continues to keep its focus on cost-effective and robust accessible conversions, with the MAN TGE-based 17-seater at the show ideal for PSV operations, owing to its main dealership connection.
The Example on the stand has a PLC East Access lift, Eberspacher ventilation and electric entrance step. It uses end-to-end AMF tracking to create a flexible space for seats and wheelchairs, configurable to suit any duty. TBC has offices in Birkenhead and in Scotland in addition to its base in Dungannon, Co Tyrone. Its Sales Manager, the widely experienced Joanne Campbell, said: "It's lovely to be back among our customers at this event."
Van Hool
Based at Wellingborough in Northamptonshire, Van Hool continues to find customers for the TX and EX range in the UK.
On display were an EX10 for Woods of Tillycoultry and its bigger sister, the EX15 for United Minibuses and Coaches of Horley, in Surrey. They sat with a stunning PSVAR-equipped TX18 Altano tri-axle destined for the VIP fleet run by Tynedale Group Travel of Halthwhistle, in the Pennines – a long-term devotee of the Van Hool brand.
Van Hool has now consolidated its parts stock after the demise of Carlyle and is developing a larger parts system within the building. Head of Sales Bus & Coach, Erik Olijslagers, said that Van Hool has revised range of coaches in design. As always, they will be based on the DAF engine and either ZF or Allison gearboxes.
London Hire
London Hire continues to grow in its hire fleet and operations portfolios, and is now seeing rising enquiries for electric vehicles.
The company now has a fleet of 1,300 wheelchair-accessible vehicles available with 95% utilisation, and has ordered a further 200 vehicles – which will now include an accessible eTransit developed in association with Minibus Options and Ford itself.
The collaboration saw London Hire specify the conversion and Minibus Options – which has OE approval – dovetail new systems into its operation to create the electric minibus: "As a result of London Hire setting the specification, we have had to work with their suppliers, which has had some unexpected benefits," said Fred James, Sales Director at Minibus Options, based in Whaley Bridge in the Peak District.
For example, Fred said, a new composite floor system used for the first time resolved a weight issue. Although the gain seemed marginal, it brought the conversion in at a crucial 20kg under the axle limit and introduced Minibus Options to a new system which can now be rolled out to other conversions.