VDL appoints Commercial Director
VDL Bus & Coach has appointed Richard van den Dungen as Commercial Director.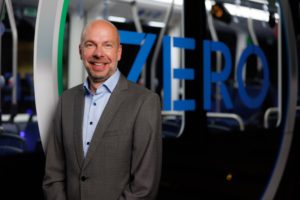 Van den Dungen succeeds Marcel Jacobs in the position following his departure last June.
As Commercial Director, Richard will focus on managing the commercial organisation at home and abroad, among other things with the aim of securing and improving long-term customer satisfaction. In doing so, he will be in close contact with VDL Bus & Coach's national sales organisations, which are now located in 13 countries.
In his last position as Sales Director for a Swiss listed organisation, he was responsible for all commercial activities there for about ten years.
Richard van den Dungen said: "I am really looking forward to making a difference in the world of mobility together with customers, new colleagues and partners. VDL Bus & Coach is a great company with great products and has a strong market position. It is my honour to further expand and strengthen this position through our commercial organisation."