Transit troubles
A letter from a minibus operator who has faced huge problems with the DPF, among other issues, prompted Matt Eames, Sales and Business Development Manager at David Fishwick, to explain the Mk8 Transit's foibles… and why 2019 saw some resolution.
When the Mk8 Ford Transit minibus was introduced in 2014 it set new standards in what could be expected from a factory-built product; but the introduction of an all-new model, assembled at a new plant in Turkey for the global market with Euro VI compliant engines, greater levels of standard specification and a vastly more complex architecture has not been without some teething issues.
We've been working with the platform extensively since launch and have over time come to understand the vehicle in depth and believe that, fundamentally, it's an excellent product but is one that requires a little more attention than the venerable Mk6 and Mk7 models which were, by virtue of their simplicity and long established design, as close to bombproof as a vehicle can be.
Ford have, in our opinion, worked through and addressed a number of points as part of the Mid Cycle Action 'MCA' facelift launched in August 2019 but in the belief that to be informed is to be prepared, we've outlined some key points below. It must be stated that the below is purely our own opinion but is derived from a wealth of experience across both new and used examples.
Diesel Particulate Filter
As an early adopter of the Euro 6 standard from the start of production in 2014 (two years before it became mandatory for this class), the vehicle uses a development of the earlier Euro 5 2.2-litre Puma engine with upgrades made to the turbocharger, injection system and other elements in order to hit the required standard; in particular The addition of a Diesel Particulate Filter (DPF) and Selective Catalytic Reduction (SCR) through use of post-combustion treatment with AdBlue dosing was required to hit more stringent limits on tailpipe emissions.
The system works successfully but adds complexity and, crucially, requires opportunity for DPF regeneration to take place so that the accumulated soot can be burnt off – the optimal conditions for this are only achieved once the vehicle is up to operating temperature, with the computer targeting longer journeys with fairly static engine rpm and load. It's by and large the same system as that employed by other manufacturers but we believe that the implementation was less than perfect at launch with noticeable improvements having occurred over time.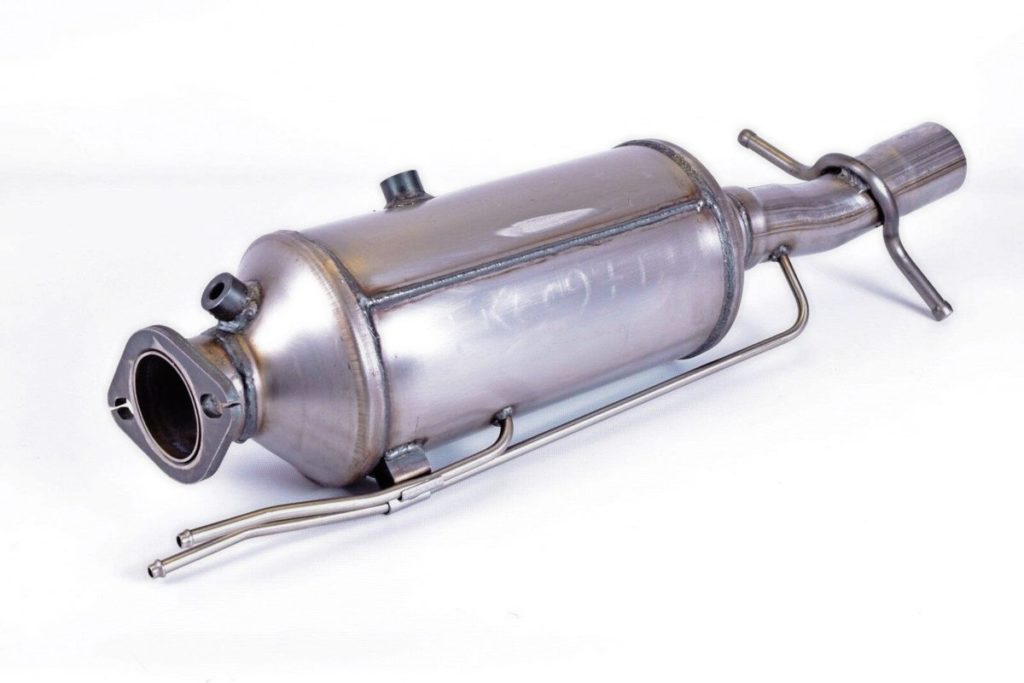 DPF regeneration does cause a small amount of dilution to occur by passing diesel fuel into the oil – this is a result of the change in engine operation needed to provide a large amount of heat to the exhaust to complete combustion – when combined with the perhaps ill-informed requirement for a long service interval (two years/30,000 miles at launch) this has we believe led to vehicles not being able to perform regeneration cycles at the frequency needed to keep the soot loading within normal levels when operated in largely urban stop-start environments (incidentally where Euro 6 compliant vehicles are most needed and increasingly mandated).
Ford has amended the servicing guidelines to require a 12-month oil change and made available a number of software updates which seem to allow more scope for adjustment, allowing a shortening of intervals and enabling a 'little and often' approach to regeneration on the basis that the oil is being changed annually and quality can be assured over a shorter period.
2016 MY Vehicles also have an upgraded driver's display which allow you to call up the DPF loading 'on the fly' and give instructions on what to do when the DPF is reaching or past its limits (including the inclusion of a static regeneration option when needed).
The approach was initially the keep the system in the background, to but changes have been made to bring it to the foreground and make the user aware of the requirement to work with the regeneration process – the new 2-litre Panther engine fitted since August 2019 is a clean sheet design that's been tested and proven in the LCV variants since 2016 and seems to be a lot happier in exclusively urban environments thanks to newer technology employed – but if operated with consideration the 2.2-litre Puma can perform well.
AdBlue System
The system supports regeneration and controls soot particles in the exhaust, it's very complex with a host of sensors both in the tank, within the dosing nozzle and both upstream and downstream of all exhaust stages. These components work hard all the time and live in an environment that exposes them to intense heat, road spray, salt, ice and dirt so the overall lifespan cannot be guaranteed in the long term and instead replacement should be anticipated at points in the vehicle's life.
These parts are relatively inexpensive to change both in terms of parts cost and labour and, while Ford provides a limited warranty for these elements, it can often be a long process to first diagnose the issue and then go through the process of submitting warranty claims and getting authorisation for the work.
At the time of its introduction the minibus was the only Transit with AdBlue SCR and Euro 6 compliant engines, so there was less familiarity with the system within the dealer network initially; this is changing but, of course, a big ship takes a long time to turn, leading to delays in both getting vehicles inspected and then work done – often it's easier to resolve the issues directly to keep a vehicle on the road and earning money – in this regard we've found that specialists can often get to the root cause quicker due to increased understanding and flexibility in approach.
Turbocharger lifespan
There have been a small number of vehicles showing wear and failures earlier than you would anticipate – it seems to affect the 155PS engine versions more regularly, which utilise a twin-scroll turbocharger and rely on an increase in boost pressure to provide the additional power.
We've noticed a correlation between this and vehicles which operate on shorter journeys and believe that it could be a knock-on effect of oil dilution following frequent DPF regeneration. Failures based on inherent manufacturing faults can of course occur in in fine tolerance components but we believe regular servicing helps significantly to reduce the risk of premature wear.
Electric side step
We've supplied hundreds of vehicles and have by and large not had any great issue with this excellent factory-fitted component. Where problems occur there are some common causes but the issue can be made more serious by the fact that Ford have engineered a failsafe cutout which prevents the vehicle being driven if the step is deployed (or the system thinks the step is deployed).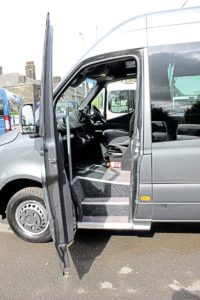 Crucially, the driver can take control using the onboard computer and allow completion of a journey without the auto step function should it be needed.
Firstly, low battery voltage on the second 'ancillary' battery can cause the system to become confused and is the usual reason for complaint. The alternator prioritises charging of the primary 'starting' battery and will only feed power to the secondary battery when it's appropriate, with factors such as electrical load, engine temperature and the cooling / heating requirements from the HVAC system being brought into play.
Vehicles thay have a large number of step cycles (to load and unload passengers often during short journeys with lots of stop-start driving) can see a significant drop in secondary battery condition, which results in the step motors not being able to function correctly. Simply re-charging or monitoring this battery's condition usually fixes the issue.
Secondly, we've seen binding within the pivot bushings – Ford have certified the part to be non-serviceable (and will only replace at significant expense if there is a problem). Most examples do not require any maintenance, but due to the adverse environment in which it operates the step can benefit from a periodic strip down. This takes a couple of hours but is not overly complex and simply requires removal of a number of pivot bolts and cleaning of the bushing surfaces to eliminate any friction caused by accumulated dirt. The system has a failsafe which retracts the step automatically when the motor detects resistance – this is to prevent it crushing somebody's leg or similar – but can be triggered by dirt in the mechanism and cause malfunction in day-to-day operation.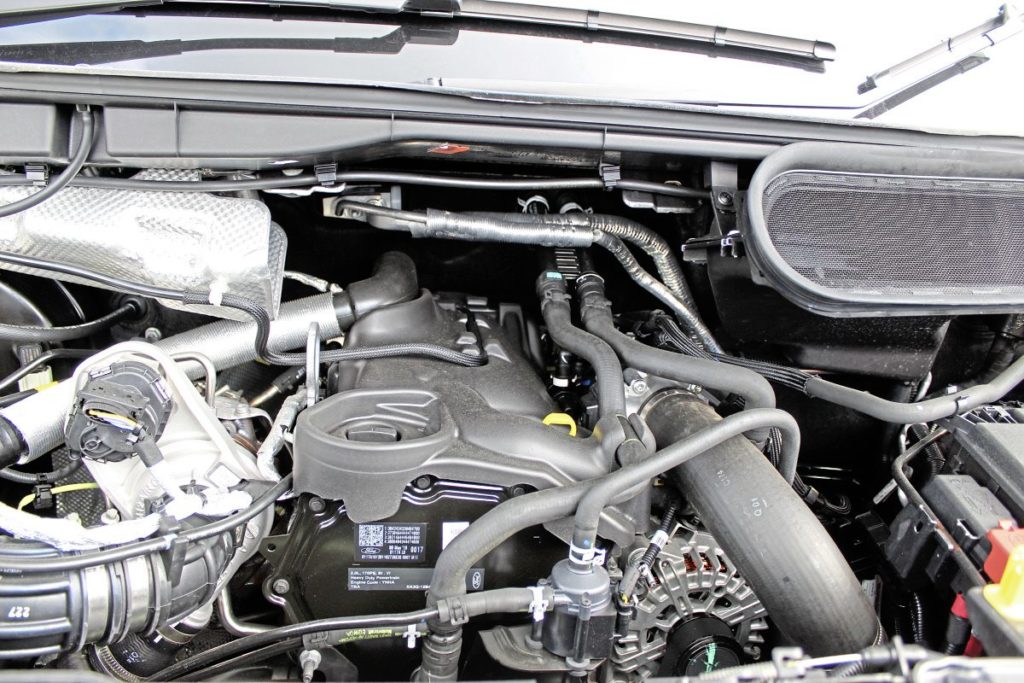 Roof support issues
We've not had any reports of this – we've had one isolated incident of a failed spot weld on an internal metal panel near the sliding door which caused a rattle/squeak, but this was easily resolved once identified and has been a one–off occurrence.