Timespace meets TfL-specifications with new video recorder
Timespace Technology has launched the V700, its new digital video recorder that meets TfL's latest specification for bus CCTV.
The V700 supports up to 20 HD IP cameras and builds on the reliability of the widely-used Timespace V400.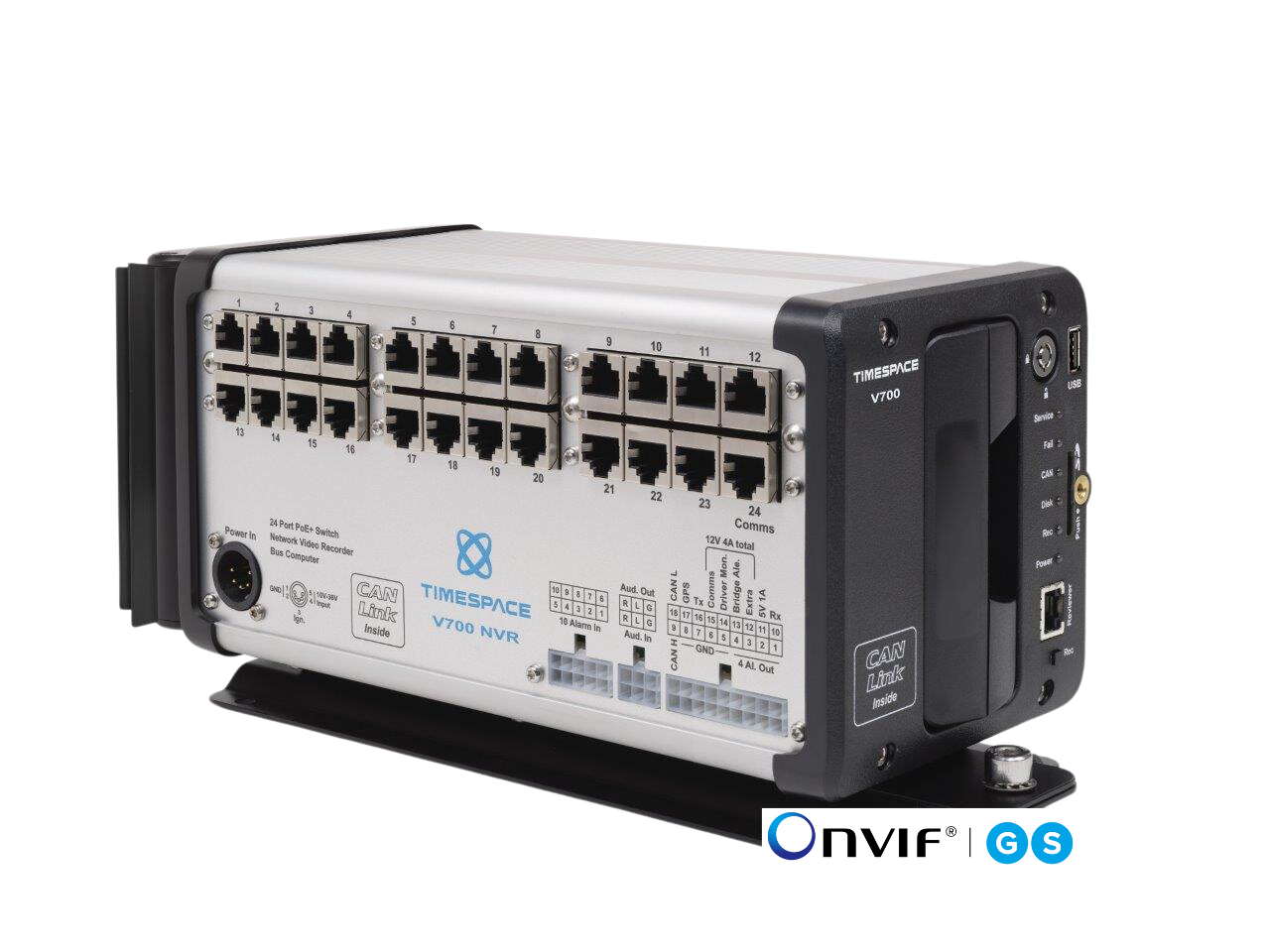 The V700 is Onvif-conformant, allowing integration with other on-vehicle systems. It is compatible with all existing Timespace software, including LANLink for live camera streams, remote footage download, CCTV health and vehicle tracking.
The V700 is already installed in buses across London, and is being rolled out to other fleets. Demonstrations and trials are available from Timespace and approved suppliers.