TfL cracks down on sexual harassment on public transport
TfL is launching a new campaign to tackle sexual harassment on London's transport network.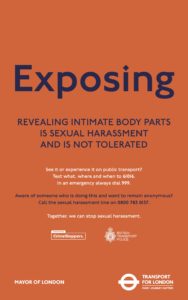 The campaign highlights various forms of unwanted sexual behaviour that can take place on public transport and aims to send a strong message to offenders that sexual harassment is not tolerated on TfL's services.
By raising awareness of these issues, TfL hopes to encourage Londoners to engage bystanders to speak up so that perpetrators can be held accountable for their actions. This could involve people learning to recognise the signs of sexual harassment, providing support to the person who is being harassed or reporting the incident.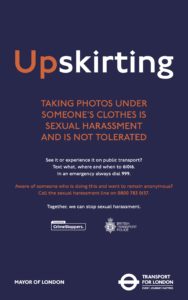 The new campaign builds on efforts by TfL and police to tackle unwanted sexual behaviour on public transport through Project Guardian and the Report it to Stop it communications campaigns, both of which aimed to improve reporting levels and to create an environment on the network that does not tolerate intimidation and sexual harassment. The new campaign posters form part of a joined-up national approach to addressing sexual harassment.
The campaign will also include magazine and newspaper advertising, editorial partnerships and other communications. The materials, which will appear on buses and trains and at stops and stations, will help educate passengers about how to report incidents, encouraging them to do so wherever possible on the bus network.
"Unfortunately, incidents of sexual harassment are significantly under-reported" – British Transport Police Detective Chief Inspector Sarah White
British Transport Police Detective Chief Inspector Sarah White said: "Unfortunately, incidents of sexual harassment are significantly under-reported as many people have come to accept this type of behaviour in public places. This needs to change. On top of our ongoing specialist patrols and covert officers on the network, we are committed to working alongside TfL to make the Underground, rail and tram networks a hostile environment for sexual harassment by encouraging everyone to report it to us. Each report we receive provides us with valuable information which we can use to build an accurate picture of an offender. Often it allows us to notice their behaviour patterns so we can take action. Save 61016 in your phone if you ever need us, no report is too small or too trivial and we will always take you seriously."