Stagecoach relaunches Graduate Leadership Programme
Stagecoach has relaunched its Graduate Leadership Programme after four years, welcoming nine future leaders to operating companies across the UK.
Stagecoach offers graduates the opportunity to get involved from day one during their well-rounded two-year programme. The graduates induction week was filled with networking, meeting leaders and undertaking a self-discovery session before joining their individual operating company teams.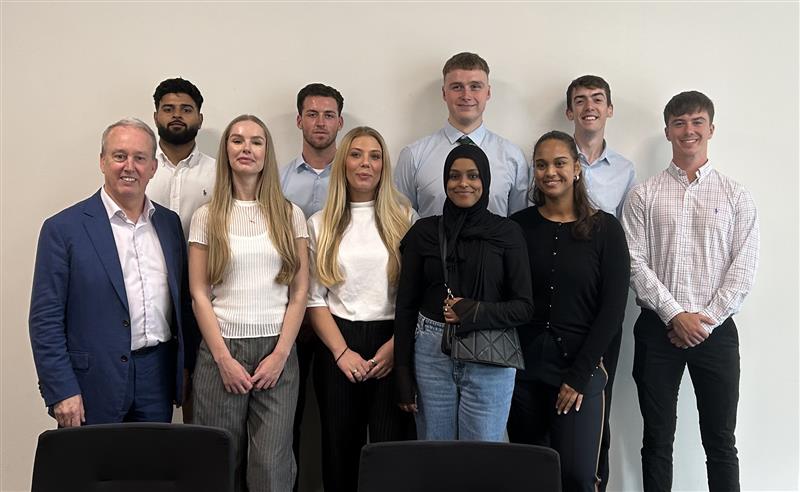 The areas hosting graduates from September 11th 2023, are Manchester, South Wales, Yorkshire, Merseyside & South Lancashire, South, London, South East and West.
Those in the programme are set to develop skills in stakeholder management, commercial innovations, people leadership, operational performance and change management. With additional access to their own support network, they are assisted by a buddy and mentor within the company.
With a gender split of 44%, the new group of graduates are set to join a team reflective of the communities served by Stagecoach. Alongside this, Stagecoach emphasises that 33% of the cohort are from ethnic background and 44% also qualify as socially mobile supporting the operator's commitment to a more diverse employee population as set out in its recent sustainability strategy.
Stagecoach, which employs around 24,000 people across the UK, is driving forward several initiatives to build an inclusive workforce aimed at representing all the customers and communities it serves.
"We are delighted to welcome these new graduates into our teams" – Ray O'Toole, Stagecoach Executive Chairman
Ray O'Toole, Stagecoach Executive Chairman, said: "We are delighted to welcome these new graduates into our teams and know they will have a fulfilling time throughout the two-year programme.
"Our graduates will be based across the UK, developing their expertise with multiple stakeholders which will build their skills and knowledge for becoming our future leaders within the transport industry.
"Having paused our graduate recruitment during the pandemic, it is a really exciting time to be welcoming a new group and generation of enthusiastic individuals into the sector, who I'm sure will go on to achieve great things here."
Stagecoach was also awarded Gold Membership in 2022 with the 5% Club, which is UK-wide charity that aims to support social mobility through increased levels of employment. It works with UK employers to inspire, educate and retain a growing body of people into 'earn and learn' placements to increase the number of apprenticeships, sponsored students and graduate trainees.
The operator is also one of only 107 employers across the country who met the Gold Standard and is committed to the continued training and development of employees.