Stagecoach focuses on diversity with new uniform
Stagecoach is rolling out a new uniform that focuses on diversity and inclusion, as well as comfort and professionalism. The new clothing has been specifically designed to be suitable for both women and men, as Stagecoach seeks to highlight and facilitate the crucial work that women do in driving buses.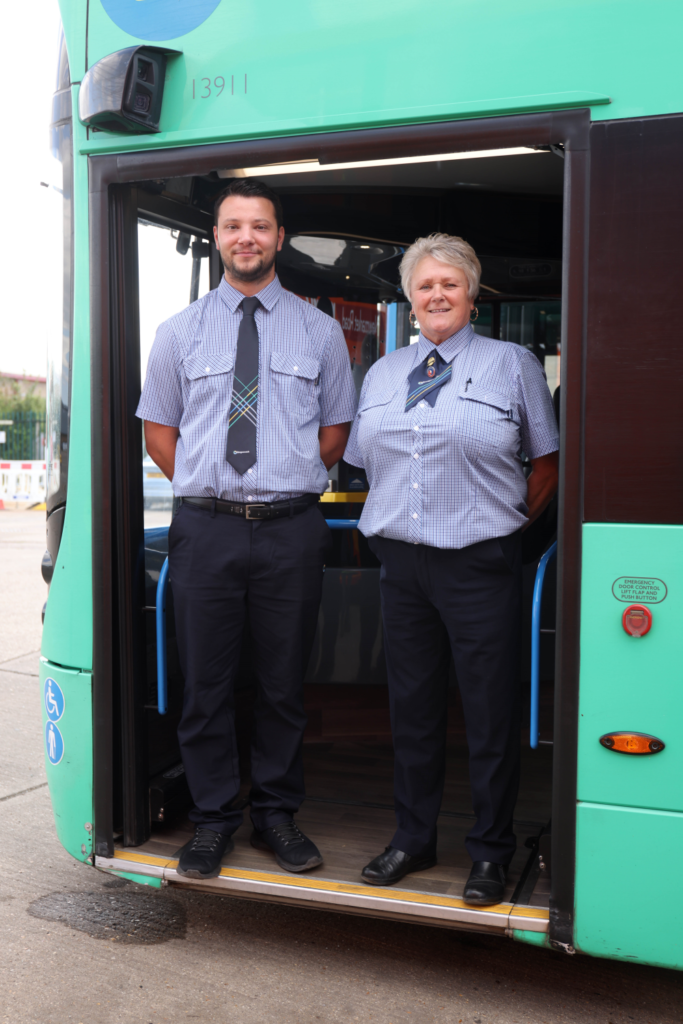 The new clothes are designed and produced by manufacturers ICW and have an emphasis on comfort and giving a professional impression.
One of the latest operators across Stagecoach to have the new range is Stagecoach East, who will start to wear the uniform in the coming weeks.
"We wanted to go for a relaxed style, but also one that remains professional" – Ross Barton, Operations Director for Stagecoach East
Ross Barton, Operations Director for Stagecoach East, said: "We had a very full consultation on the new uniforms – an initial consultation and then a second consultation with further ideas based on the initial feedback.
"A really important aspect of the new uniforms is that they are so inclusive. The intention is that, as drivers, everyone should wear the same range – if everyone wears the same colours then everyone can feel part of the same team.
"We had a key focus, throughout the development process, on diversity. We are calling it a wardrobe, rather than women's and men's clothing – we are one team, so it just makes sense that our clothes are intended to be for everyone.
"We wanted to go for a relaxed style, but also one that remains professional. It could sometimes be, in the past, that the shirts could feel a little uncomfortable for the drivers in their cabs, so we have introduced polo shirts that are more flexible."
Lewis Freemantle, Driver and Relief Controller, who played a part in the company's consultation on the new workwear, added: "Whether you're a lover of ties and cravats or not, wear your shirts tucked or untucked, or prefer a male or female fit, the choice is yours. All we ask is that you turn up for work looking your best, representing Stagecoach brilliantly every day."