Stagecoach appoints new Manchester MD
Stagecoach has appointed Lee Wasnidge as new Managing Director for its bus operations in Manchester.
Lee, who has extensive experience across public transport, airports and retail, will join on 4 January 2021. Lee will succeed Elisabeth Tasker, who announced in August that she was planning to retire in January to spend more time with her family after spending 20 years with Stagecoach.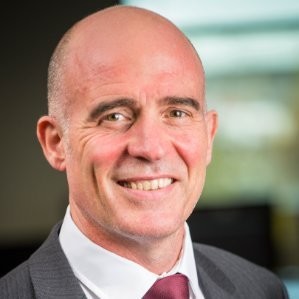 Lee will be responsible for 2,300 employees and more than 750 buses operating across Greater Manchester enabling around 106 million bus journeys a year. Over the past five years, Stagecoach Manchester has invested more than £37million in new buses and services, including the introduction of the region's first double decker electric buses representing one of the biggest single investments in electric buses anywhere in Europe.
Lee was most recently Customer Service and Security Director for Manchester Airport Group, delivering front line services to 30 million customers a year. He has worked in senior customer service positions across a range of sectors, including Northern Rail and Transdev, as well as a number of fast-moving consumer goods businesses including Asda, Iceland, Pets at Home and PepsiCo.
Carla Stockton-Jones, UK Managing Director for Stagecoach, said: "We're delighted that Lee will be joining Stagecoach Manchester in January.

"Our bus services play a major role in connecting communities across Greater Manchester and as we start to re-build from the impact of Covid-19, our priority is to work with stakeholders to deliver the best and most sustainable bus network for the region in the longer term. Lee's vast experience will help us to ensure we are in the best position to maximise the significant opportunities for public transport in the future.

"At the same time, we must play tribute to Elisabeth Tasker for her fantastic contribution to the business and the local community, and wish her the very best for her retirement. Under Elisabeth's leadership, major investment has been made to improve services for customers, with new buses and new services including the recent introduction of region's first ever double decker electric buses. She has been a great asset to Greater Manchester and I'm sure everybody will join me in wishing her well."