Scania launches Fencer bus range
Scania has chosen the UK for the global launch of its new Fencer bus range, the first model of which is the Fencer f1, a single-deck, fully built-up bus.
The vehicle, which is the first complete Scania single-decker to be released in the UK for ten years, will subsequently be introduced to many other markets worldwide and will form the basis of a new platform of sustainable Scania buses going forward.
The nine-litre Scania engine fitted to the first Fencer vehicles will be SCR-only and will meet the requirements of the Euro VI Step E emissions standard.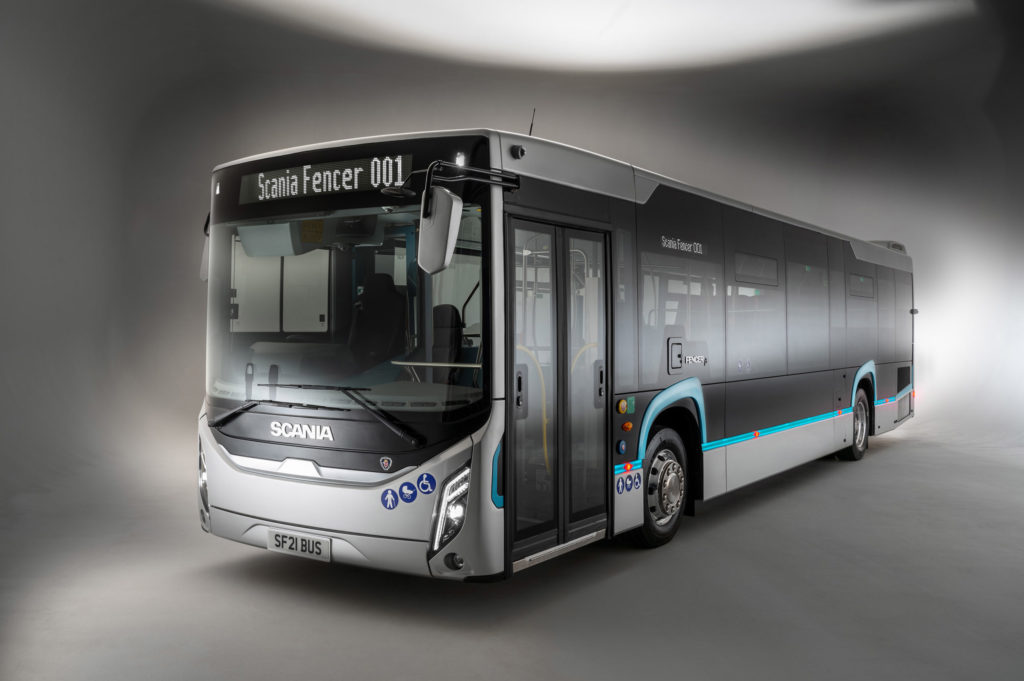 The Fencer range will be available with a choice of renewable powertrain technologies with hybrid, gas power with BioCNG and BioLNG options. In addition, Scania's entire diesel offering can run on hydrotreated vegetable oil (HVO) without any modification.
Fencer will have Scania's battery-electric powertrain, available to order this year. A new fully integrated chassis will allow for an eight- or ten-battery pack set-up. This chassis will also feature a host of mechanical revisions, new electrics and ECU, new independent front suspension and a new rigid front-axle for improved passenger capacity load capacity and turning radius as well as increased comfort and aisle width. A Scania battery will power Scania's own 300kW electric motor driving through Scania's own two-speed gearbox.
Read David Cole's report from the launch of the Scania Fencer in the next issue of Bus and Coach Buyer, with digital version out Wednesday 19 May and paper copies delivered from Friday 21 May.