Registrations improving, but still below pre-pandemic
UK new bus and coach registrations grew 0.6% to 1,066 units in the second quarter, according to figures released today by the Society of Motor Manufacturers and Traders (SMMT). Bus and coach sales so far this year stand at 2,040 units, up 17.9% on last year thanks to the recovery in Q1, but still down 46.4% on the pre-pandemic five-year average.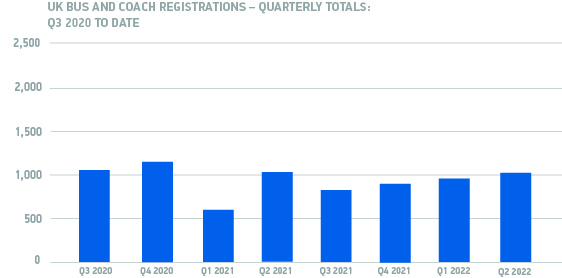 The slight growth in Q2 saw single-deck buses up 65.3%, while minibuses weighing up to six tonnes and with up to 17 seats (the largest segment by volume) fell by 9.7%. Registrations of double-deck buses, meanwhile, declined by 52.3%. In the year to date, the overall sector is up 17.9%, with minibus registrations increasing by 8.9% and single-deck buses by 84.8%, while double-deck buses fell by 24.9%.
While ridership levels have gradually been improving since the end of lockdowns, they remain below pre-pandemic levels. The SMMT says this is reducing operator confidence to invest in their fleets. Although around £270 million of Zero Emission Bus Regional Areas (ZEBRA) funding has been announced since October 2021, this has yet to be reflected in registrations.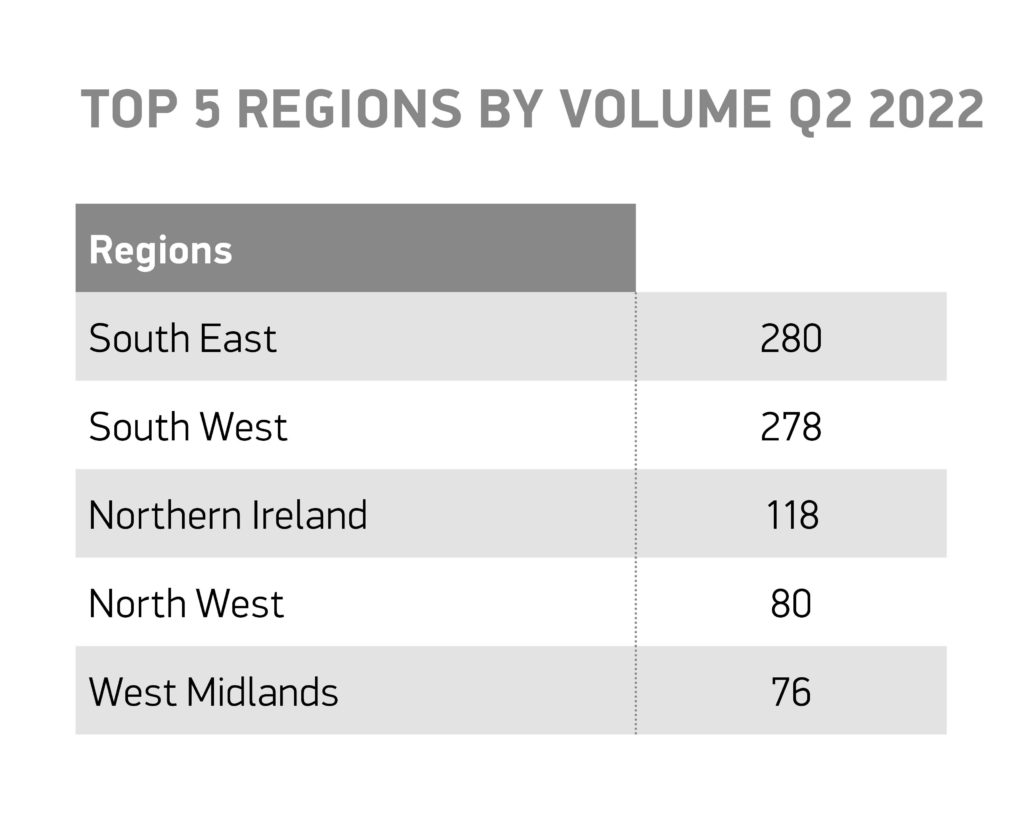 Mike Hawes, SMMT Chief Executive, said, "The bus and coach sector is key to ensuring everyone in British society can be on the move, with a critical role to play in the UK's Net Zero targets. Growth is therefore essential to get the cleanest and greenest buses and coaches on Britain's roads. However, ridership levels are struggling to recover to pre-pandemic levels, to the detriment of operators' confidence in renewing their fleets."