Registrations grow 130.6% in third quarter
Britain's new bus, coach and minibus market grew by 130.6% in the third quarter of 2023 with 1,739 vehicles registered, according to the latest figures from the Society of Motor Manufacturers and Traders (SMMT).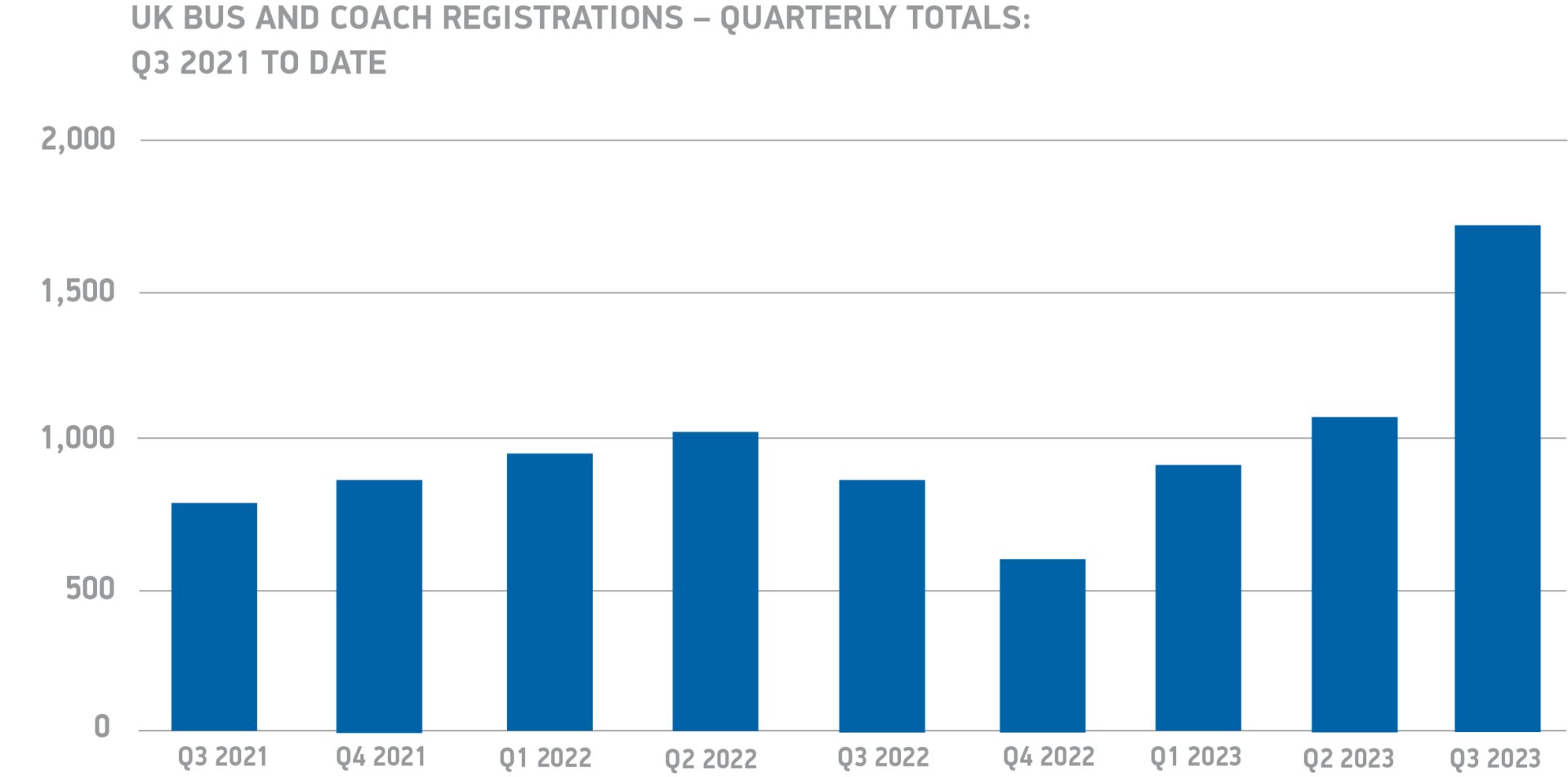 Operator demand more than doubled compared with the same quarter last year. The July to September period saw the greatest demand of any quarter since Q4 2019. Growth was driven primarily by deliveries of minibuses, up 156.3% to 1,074 units, representing 61.8% of the market, following a dip in demand in Q2 due to supply disruptions. Single-deckers rose by 46.3% to 338 units, and double-deckers by 214.4% to 327 units. It means some 3,836 new units have been registered in 2023, the greatest demand from January to September in the last four years.
Despite ridership levels hitting 2019 figures, new vehicle demand this year still remains 43.1% below the 2016 peak.

Mike Hawes, SMMT Chief Executive, said, "Britain's bus and coach sector has done the double, with new vehicle demand twice that of last year, resulting in two successive quarters of growth. As the sector exceeds pre-pandemic levels, it is now in a strong position to deliver green growth and tangible benefits for local communities. Operators want to invest in zero emission fleets but action is needed, in particular to ensure that ZEBRA funding reaches all regions in a fair and timely manner – speeding up decarbonisation and improving services up and down the country."