PSVAR Tourismo launches at ITT Hub
Mercedes-Benz Bus and Coach has launched its accessible, PSVAR-specification Tourismo coach at ITT Hub.
The 12m Tourismo Access on display at the exhibition has 53 Travel Eco Star seats, centre toilet, heated driver's seat, air conditioning, coach multimedia system, rear view camera, microphone, refrigerator and OMNIplus ON telematics. Its power comes from the Mercedes-Benz OM936 260kW engine. It features destination equipment and wheelchair lift to bring it to PSVAR-specification.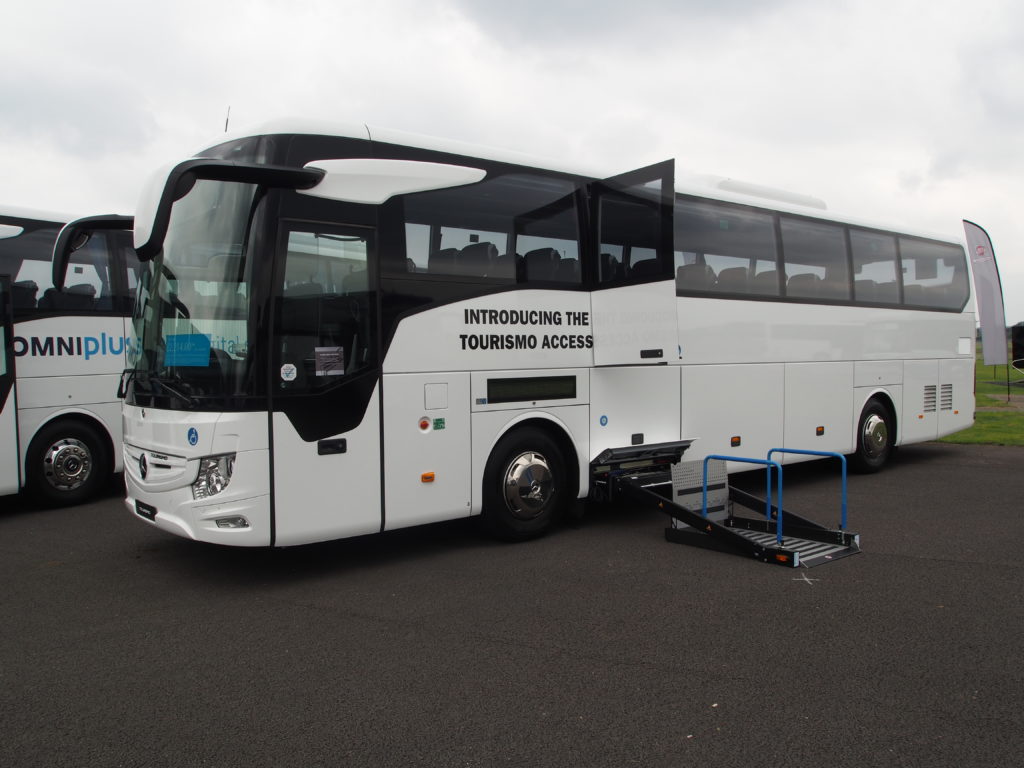 The Tourismo Access is part of a new series of specification standards now available across the Tourismo range.
For more details on the new Tourismo specifications and the new eCitaro, see our extensive coverage of the ITT Hub exhibition at Farnborough International in the next issue of Bus and Coach Buyer (1593, 16 July 2021)
See a comprehensive gallery of images from the show here