Plaxton Panorama has big week
It has been a big few days for Plaxton's Panorama double-deck coach, with the vehicles launched on two high-profile services.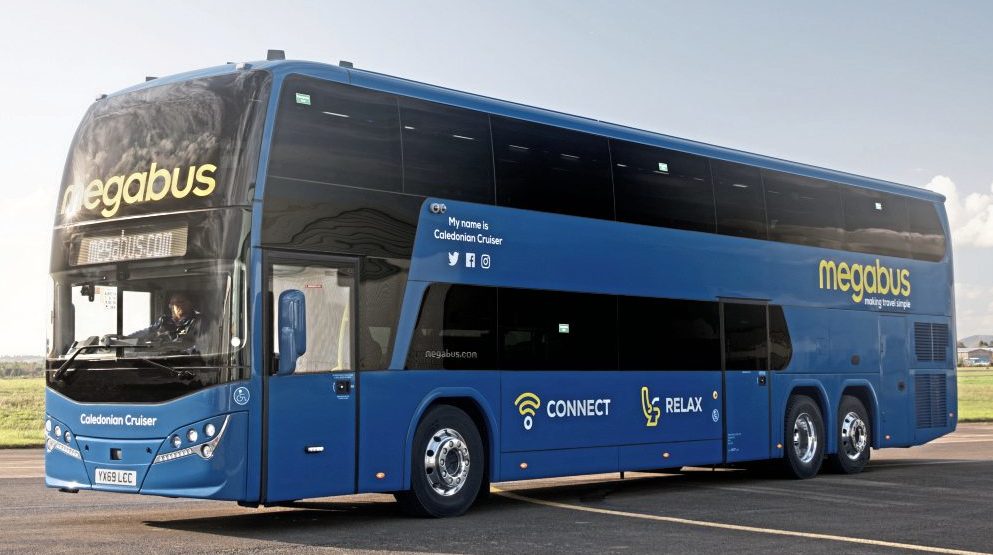 Panoramas for busiest megabus service
Megabus has launched six new Plaxton Panoramas on one of its busiest UK services. The M11 route stretches from Aberdeen to London stopping at six cities, including Glasgow, Dundee, Birmingham and Manchester.
The coaches each carry 87 people and will have 24 reservable seats available. They will also be fitted with free wifi for all passengers, as well as wireless charging, tables and a new seat design and interior. They have been given the names: London Calling, Ozzy, Our Kid, Tartan Traveller, Caledonian Cruiser and Aberdeen Angus.
Mark Venables, MD at megabus, said: "We're really excited to be introducing these brand-new luxury double-deck coaches on our services between England and Scotland this week. We're always looking for new and innovative ways to improve our customer offer and encourage both new and existing customers to keep on travelling with megabus. We're confident that our customers will love travelling on these new coaches."
Scottish Citylink gets Panoramas
Scottish Citylink has launched five Plaxton Panoramas on its AIR route between Edinburgh Airport and Glasgow city centre.
The vehicles are worth £2m and are being introduced on the route this month. With 75 seats, they represent a 36% increase in capacity compared to the vehicles they are replacing and provide more legroom. Onboard amenities include fold-down tables, reading lights, mobile device holders and USB chargers. Launched in 2013, the AIR service is delivered on behalf of Scottish Citylink by West Coast Motors. It operates up to every 30 minutes, 24 hours a day, 365 days a year.
Liz Logan, coaching manager at West Coast Motors, said: "We are excited to be launching the first ever double-decker vehicles into this increasingly popular airport express service. These new coaches will offer an additional layer of comfort for customers and hopefully help make coach travel the number one choice for many customers travelling to Scotland's busiest airport."