PCVs play part in Hydrogen Strategy
UK Government expects depot-based transport like buses to constitute the bulk of the 2020s hydrogen demand from the mobility sector. This is according to the Government's UK Hydrogen Strategy, published today. The Strategy sets out the government's plans to create a thriving hydrogen power network across the UK.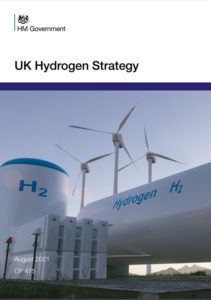 In the report, the Government said it expects the role of hydrogen in transport will evolve over the course of the 2020s and beyond. It notes fuel-cell hydrogen buses have a range similar to their diesel counterparts.
By 2030, the Government envisages hydrogen to be in use across a range of transport modes, including buses, HGVs and rail, along with early stage uses in commercial shipping and aviation. The longer-term role for hydrogen in transport decarbonisation is not yet clear, according to the Government, but it is likely to be most effective in the areas where energy density requirements or duty cycles and refuelling times make it the most suitable low carbon energy source.
Continued investment in research and innovation by government and industry will help to overcome challenges to rolling out hydrogen, according to the report. It outlines the challenges as technology uncertainty, lack of existing hydrogen infrastructure, cost differentials and low numbers of hydrogen powered vehicles.
The Zero Emission Bus Regional Areas (ZEBRA) scheme will provide up to £120 million in 2021/22 to begin delivery of 4,000 new zero-emission buses, either hydrogen or battery electric, and the infrastructure needed to support them.
The report highlighted the Tees Valley Hydrogen Transport Hub, which will act as a living lab to understand hydrogen's role in decarbonising the transport sector. As part of this project, Ricardo has received Government funding to create a retrofit hydrogen fuel cell bus.