Parksafe appointed IROAD dash camera distributor
Parksafe Group is now the UK distributor for the luxury IROAD dash camera brand, acquiring the role of IROAD UK.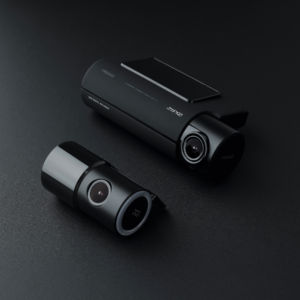 IROAD dash cameras are considered among the world's best, according to Parksafe. They use a combination of software and hardware to produce crystal clear, bright and high-quality footage, even in low light. Additionally, IROAD dash cameras are equipped with in-built GPS, allowing monitoring of the exact location of a vehicle. The Advanced Driver Assistance System (ADAS) provides audio-voice alerts for Lane Departure (LDWS), Front Collision (FCWS) and Front Vehicle Departure (FVDWS) to the driver, when the vehicle starts drifting from its lane, or when there is a risk of an imminent crash.
The IROAD FX Series also offers Parking Mode, which starts recording whenever an impact is detected. This could be from something (or someone) knocking the wing mirror to hitting the vehicle. It is designed to better identify who is responsible for the damage.
Other features include: 1080p front and rear cameras, event and manual recording, parking mode and motion detection, buffered event recording, GPS location and speed and wifi and mobile app. An SD card is included.