Padam launches Mole Valley DRT
Padam Mobility and Surrey County Council have launch a new Demand Responsive Transport (DRT) service in West Leatherhead, Surrey.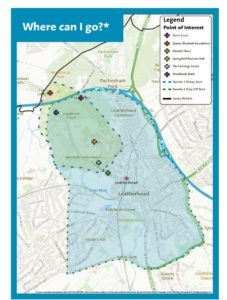 "Surrey Connect", the Mole Valley's new DRT is managed by Mole Valley District Council on behalf of Surrey County Council and comes into full operation after an extended test period started in May 2021.
Currently, the service is available in West Leatherhead and aims to improve access in the area, which was previously poorly served by public bus services. More areas in Mole Valley are expected to be added over the coming year.
The new DRT service is based on Padam Mobility's solutions for on-demand transport. This gives users the option to book and track their trips via three different ways: website, app or phone. Single journeys cost £1 and concessionary passes are valid on the service so that pass holders travel for free. Tickets are paid for in cash directly to the driver.
The service is currently available weekdays from 7am to 6pm. The service also offers advance bookings. They can book a guaranteed ride up to seven days in advance.