Nocturnal return for Witchway
Transdev's Witchway service has returned to night operations.
As its nocturnal services from Manchester to Rawtenstall and Burnley return, the operator of the route is offering free trips home on its 'Sky Class' luxury buses when the services resume in the early hours of Sunday (29 August 2021). The offer is thought to be ideal for those planning to make a night of it at this year's Pride event.
From next weekend, the late night Witchway buses will be running every Friday and Saturday night.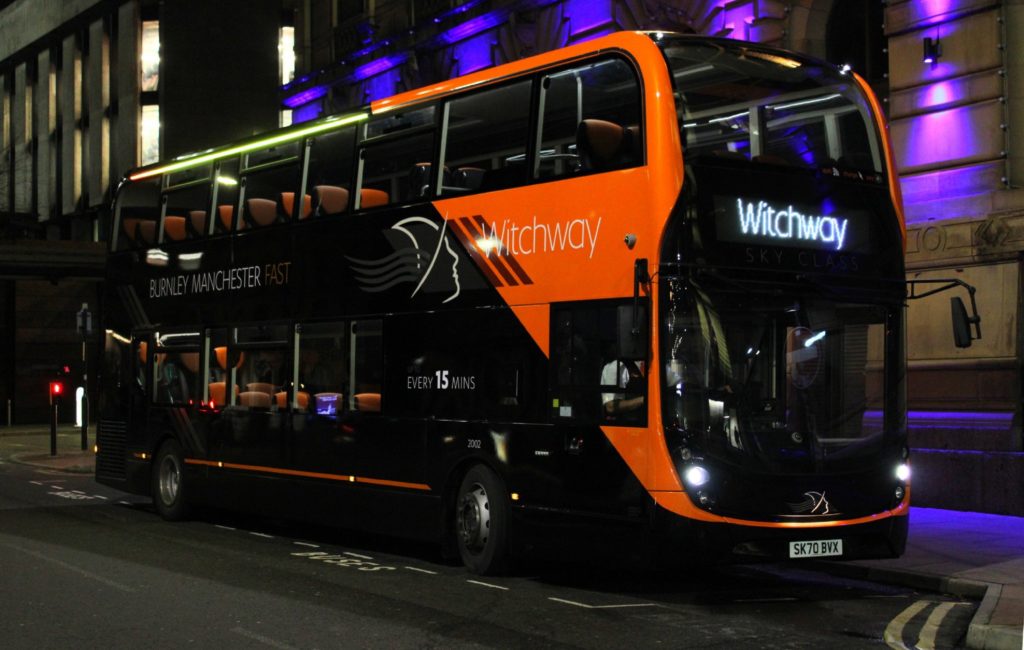 Transdev CEO, Alex Hornby, said: "The welcome return of night journeys on our Witchway express marks a further return to normality for our customers, and with Manchester Pride in full swing this Saturday night, the timing couldn't be better.
"Our Witchway buses start from Chorlton Street, which is just a couple of minutes' walk from the Homeground site at First Street where the Pride Festival's big music acts will be on stage – and close to the Gay Village Party, famous around the world as a staple of this amazing event.
"All the details of our Witchway timetable, including the night journeys and great travel offers for the journey into the city, are online now – so there's no reason not to be planning for a great Saturday night out in Manchester by bus with us this weekend!"