New Yutong electric double-decker revealed at Busworld
Here is a sneak peak at the new Yutong U11D electric double-decker at Busworld.
The example on show is 10.9m long and 4.35m high and is in single-door provincial specification. It is expected to be available for demonstration with UK operators after Busworld.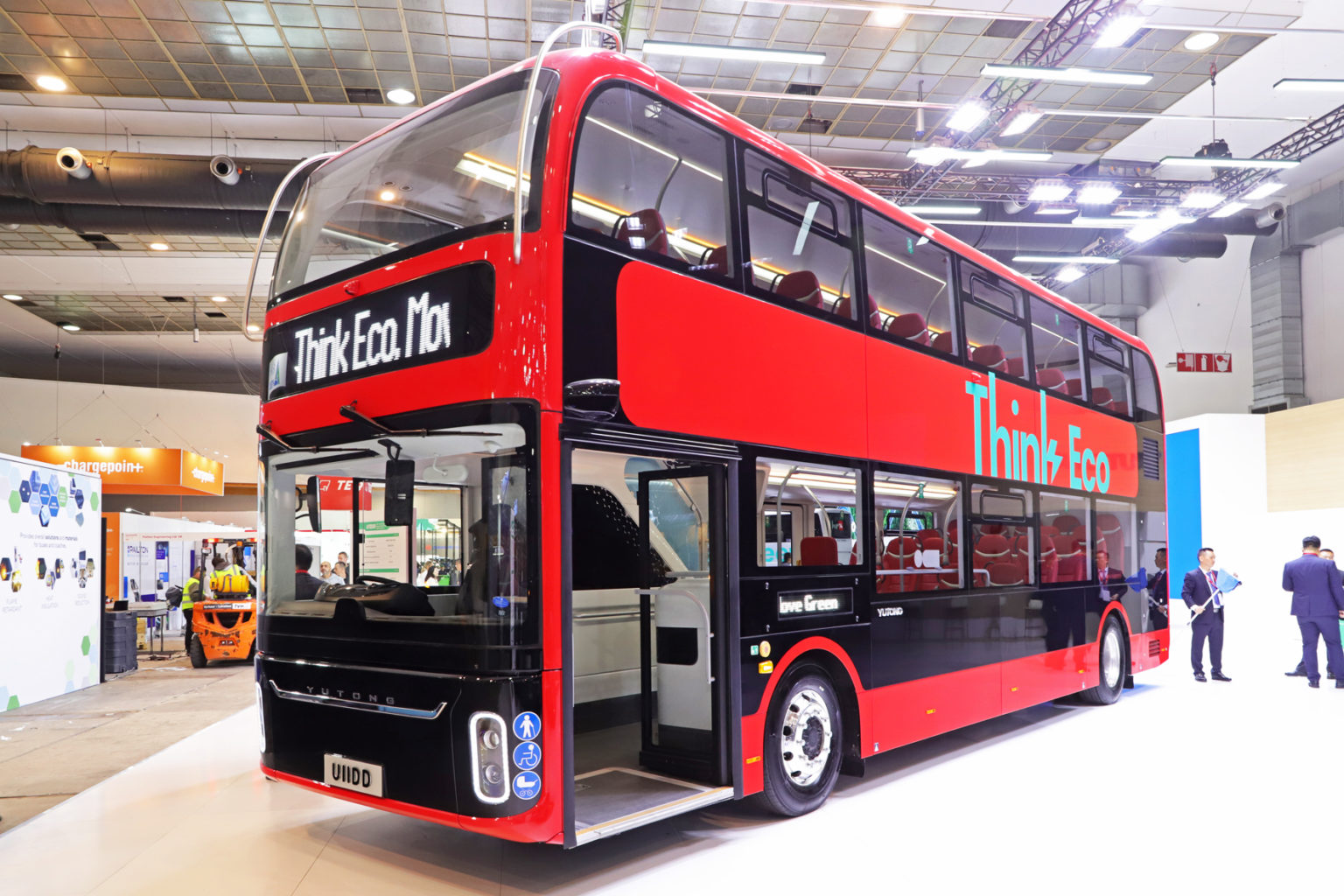 Click the image above to see a selection of shots of the new electric double-decker from the exhibition.