MP opens Zenobē's new Innovation Centre
Zenobē has welcomed Rt Hon. Penny Mordaunt MP to open its new Innovation Centre in Portsmouth.
Electric vehicle (EV) fleet and battery storage specialist Zenobē today welcomed the Rt Hon. Penny Mordaunt MP to open its brand-new Innovation Centre in Railway Triangle Industrial Estate, Portsmouth that will break down barriers for fleet operators before they begin their transition to electric vehicles.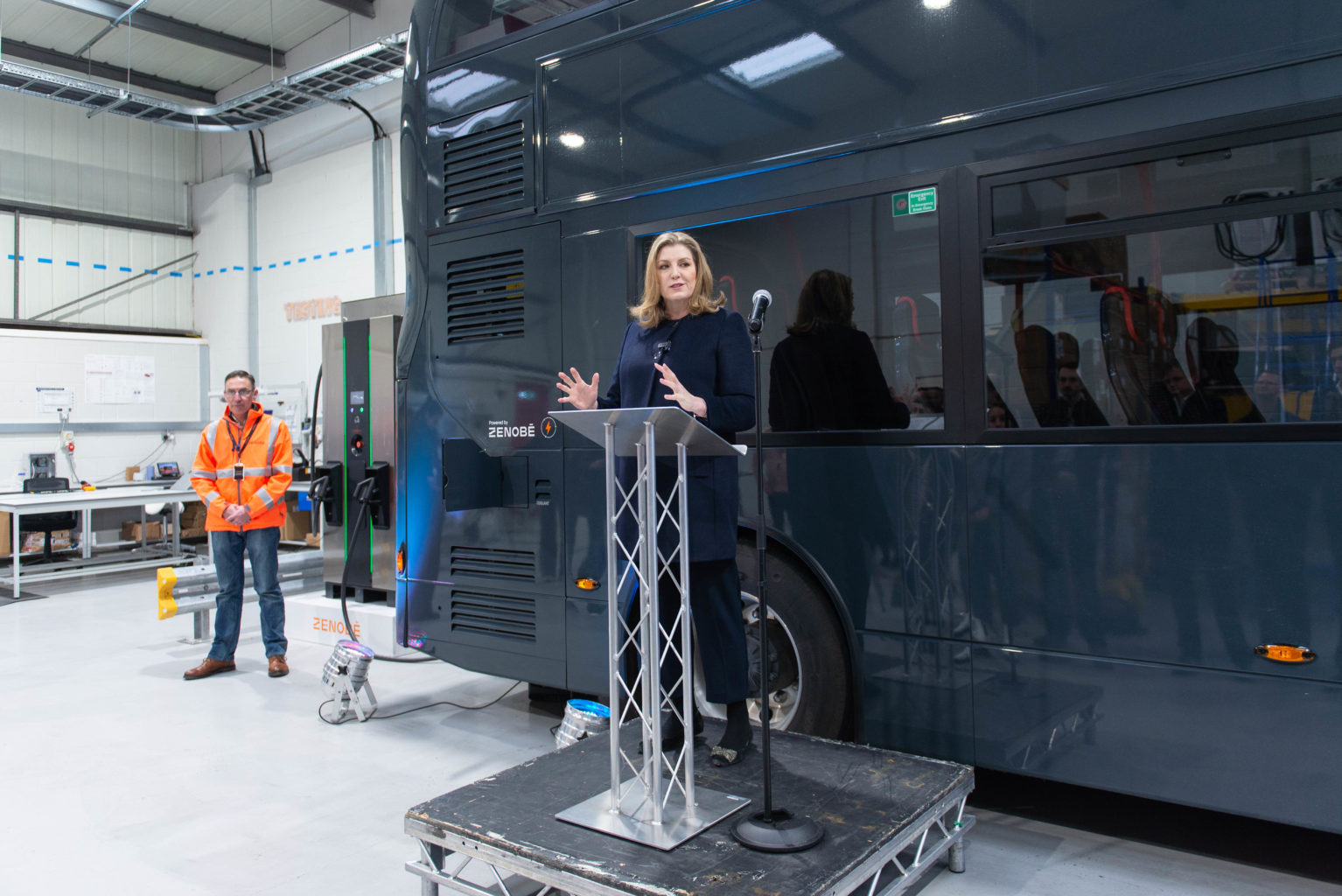 Zenobē will use the site to test the latest EV charging solutions within a technology-agnostic setting to identify the most cost effective and optimal charging solutions for fleet operators, as well as driving innovation in the electric transport sector. The Centre can simulate the intricacies of depot charging with the ability to charge multiple buses at one time while connected to a Powerskid, a 100kW battery storage asset made from second-life batteries.
The Powerskid, a clean and portable temporary power source made from refurbished EV batteries, will enable Zenobē to assess how innovations such as V2G charging and grid enhancement services to support the additional power required for EV charging can be scaled up and implemented for the fleet operator.
The Innovation Centre will also trial and interface different models of charger and electric vehicles to provide insight into the relationship between the charger and vehicle. Zenobē has also integrated its fleet charging software into the testing, taking into account real-world, site-specific challenges such as grid limitations and battery degradation, and how these can be managed.
Zenobē aims to use the facility to work with fleet operators to make better informed decisions when tendering for electric vehicles, chargers and supporting infrastructure.
Steven Meersman, Founder Director at Zenobē, said: "The Innovation Centre is an evolution of our service offering and will ensure we give even better service to our customers in two ways – by testing components, chargers and other equipment continuously and by enabling us to commission and integrate equipment before anything arrives on site ensuring a smooth customer experience during this important but sometimes overwhelming transition to zero emission fleets."
Speaking at the launch, Penny Mordaunt MP for Portsmouth North also welcomed the latest addition to Portsmouth's growing expertise in enabling clean energy technologies "Zenobē's new Innovation Centre facility and its commitment to continuously testing and researching new technology that supports the sustainable transition of the UK's bus, truck and van fleets to electric will ensure that we meet our ambitious commitment to our net zero goals."
Zenobē is now inviting operators interested in electrifying their fleet to book a visit to see the real time benefits of integrating smart charging technology into their fleet. Fleet operators will also get the opportunity to meet with Zenobē's fleet experts and discuss how they can take the first step towards fleet electrification and achieving zero carbon and clean air targets.
Fleet operators interested in visiting the Innovation Centre can book in an appointment by emailing [email protected]