Mellor Sigmas attract first German customer
German operator, KVG Kieler Verkehrsgesellschaft (KVG), is set to become the first operator in the country to take delivery of new Mellor Sigma electric buses. The three Sigma 7s, specified to KVG's latest design specifications, will form part of the operator's mission to electrify its fleet when delivered in March.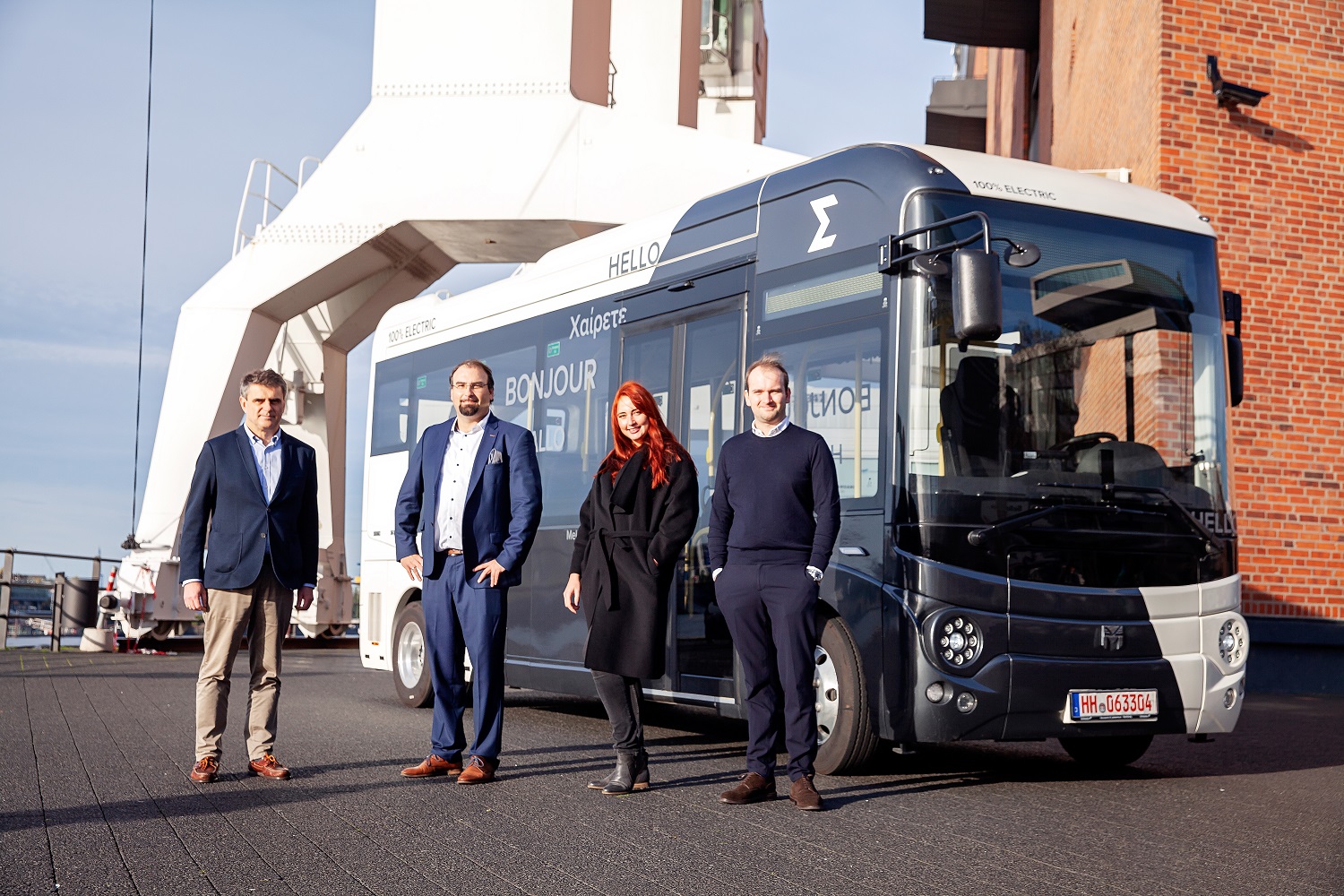 KVG, the main operator in the far-northern coastal city of Kiel, selected the size-appropriate Sigma 7 due to its compact dimensions. The trio of Sigmas, supplied in partnership with Mellor's regional sales and service partner Jebsen & Jessen, will be used on an outer-city route that takes in some of Kiel's narrowest streets.
Each all-electric KVG Sigma 7 is configured to seat 14 passengers with one wheelchair space. As winter temperatures in the city can often dip below freezing, all have been fitted with Mellor's cold climate adaptations. This includes the installation of a more powerful driver and saloon HVAC system, as well as a battery thermal pre-conditioning system to maximise driving range on colder days.
Mellor and Jebsen & Jessen worked closely with KVG to share knowledge and understand their specific use requirements to best optimise the configuration of their Sigmas. This also involved a training course for the bus operators on one of Mellor's demonstration vehicles.
"We're grateful for the confidence KVG has put into us and our Sigma product range" – Group Business Development Director at Mellor (WN VTech Group), Gustavo Marqueta
Group Business Development Director at Mellor (WN VTech Group), Gustavo Marqueta, said: "It is a pleasure to work with JJ e-Mobility & KVG Kiel to bring Sigma 7 to Germany – yet another landmark moment for the Mellor brand, which is expanding internationally. The operator's use case is exactly the reason why Sigma exists – a size-appropriate design that offers a low total cost of ownership but is packaged as a ground-up electric bus. We're grateful for the confidence KVG has put into us and our Sigma product range and we look forward to seeing the buses in fee earning service."