Mellor launches 'industry first' Sigma High-Floor
Mellor has launched a high-floor electric bus, describing it as the first of its kind in the industry.
Available in seven-metre and nine-metre lengths, the Sigma High Floor provides a zero-emission option for specialist passenger transport. The new electric vehicle is designed to support Local Authorities electrify their fleet, and their need to make their fleets net-zero by 2025.
The new vehicle is aimed at supporting those with specialist care needs, such as special education needs, elderly and people with reduced ability, with organisations such as specialist care providers and Local Authorities who are responsible for providing social service transport and mobility operations, and have a legal requirement to offer specialist transport to those in need.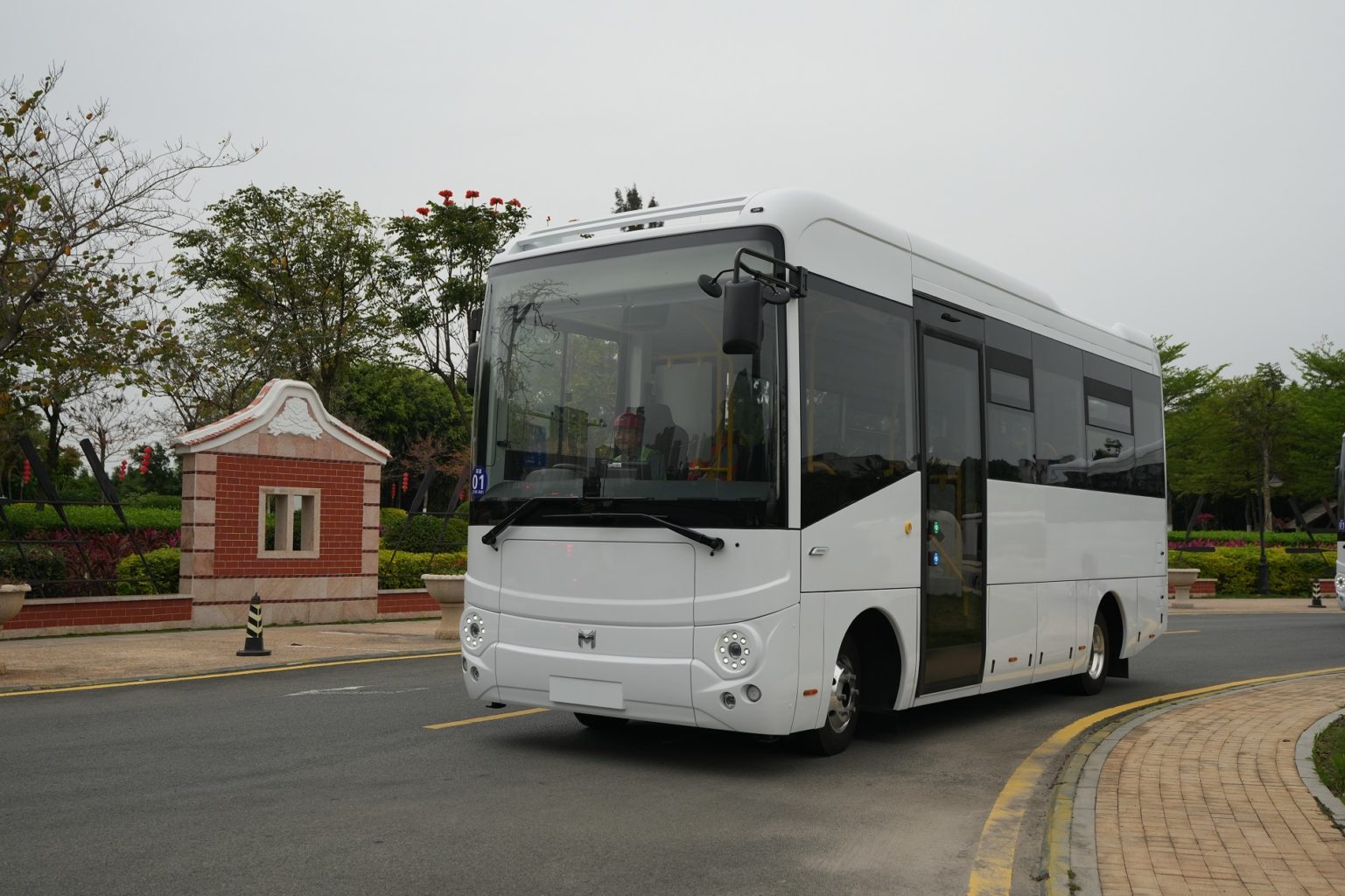 Available with up to 22 seats or seven wheelchairs in the Sigma 7 and 34 seats or up to ten wheelchairs in the Sigma 9, the completely flat-floor buses sport a standard-fit wheelchair-friendly passenger lift, a range of 160 miles and a host of configurable options. The Sigma HF range focuses on accessibility, and the comfort and safety of the passengers, and is suitable for both urban and rural environments.
With orders already received for the Sigma High Floor range, Mellor is currently publicly debuting the seven-metre bus at the APSE Scotland Fleet, Waste and Grounds Seminar 2023. After its UK launch, the range is also set to be promoted in overseas markets.
"Our skilled team have worked hard to create a vehicle that is not only environmentally friendly but also offers maximum accessibility, safety, and comfort for passengers" – Richard Matthews, Sales Director at Mellor
Richard Matthews, Sales Director at Mellor, said: "At Mellor, we believe that accessibility should never compromise on sustainability. Our industry-first High-Floor electric bus, part of our much-loved Sigma range, is a game changer for specialist passenger transport.
"Our skilled team have worked hard to create a vehicle that is not only environmentally friendly but also offers maximum accessibility, safety, and comfort for passengers. This latest innovation brings us one step closer to making sustainable transport more inclusive and accessible for all."