Market falls, but ZEV funding delivers optimism
Britain's new bus and coach market fell 11.6% year on year to 754 units in the third quarter of 2022, according to figures published by the Society of Motor Manufacturers and Traders (SMMT). The performance is some 43.7% below an already weak Q3 2019, primarily due to a long-term decline in passenger numbers yet to recover from the pandemic.
Demand for single-deck buses and double-deckers, increased by 13.2% and 36.8% respectively. However, this was not able to offset a 26.9% decline in newly registered minibuses, the largest segment by volume.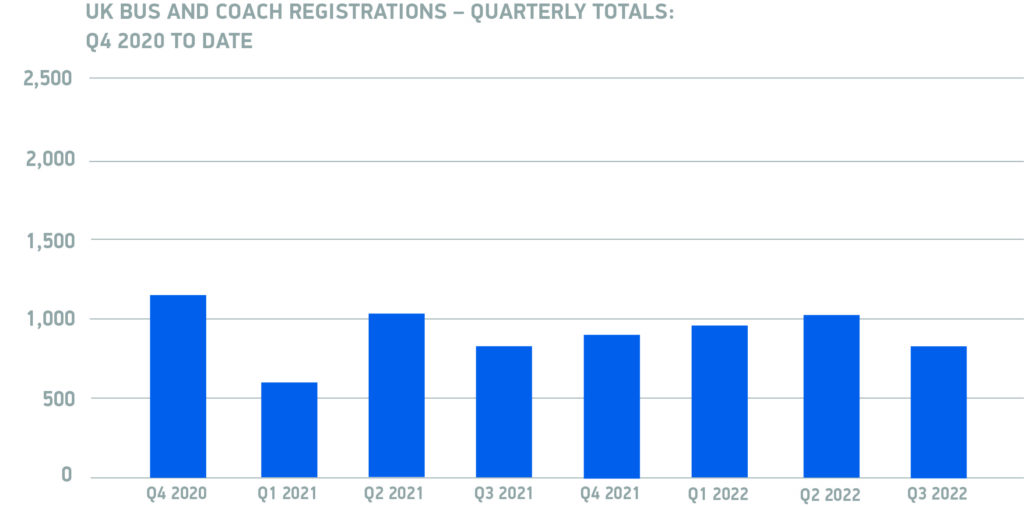 In the year to date, the UK bus and coach market is 8.1% above the first nine months of 2021, at 2,794 units. This is thanks to a recovery in Q1 and strong demand for single-deck registrations, up by 56.4% so far this year, however, deliveries of minibuses remain down -2.8% and double-deckers by 9.9%. Further, despite this year's overall growth, registrations remain 29.9% lower than in the same period in 20193 pre-pandemic, when the sector was already subject to long-term decline in passenger levels.

Growth in single- and double-deck buses and coaches is a positive, according to the SMMT, with bus orders via government's Zero Emission Bus Regional Area (ZEBRA) fund now able to be placed in some areas and expected to reach the road in 2023. The SMMT says such fiscal support is essential to ensuring fleet renewal and services remain on course across Britain amid extremely challenging operating conditions, however, rollout must be accelerated to reach all regions of the UK in time for the sector to deliver on its green goals.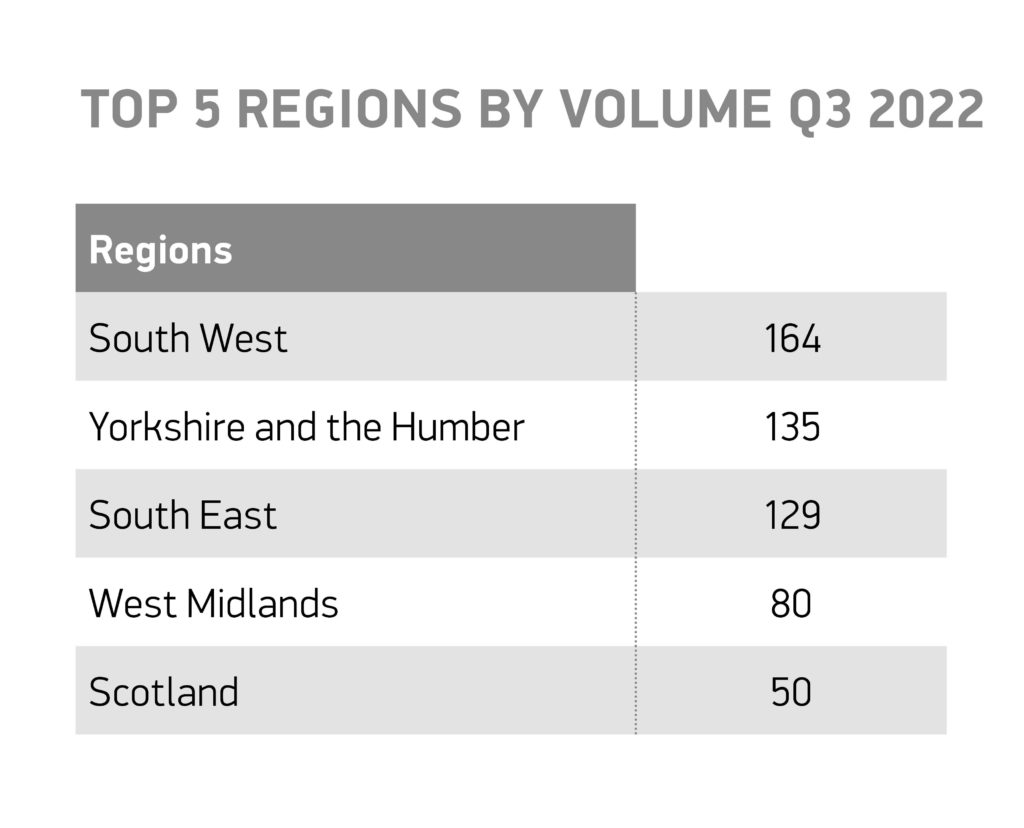 Mike Hawes, SMMT Chief Executive, said: "During highly challenging operating conditions, growth in bus and coach registrations in the year to date is a cause for optimism, with a rising number of electric models making public transport greener than ever. However, the third quarter decline makes evident that we cannot be complacent in the face of still diminished ridership levels, with more timely delivery of government funding to all regions of the UK needed to ensure affordable, zero emission mass mobility for all."