MAN Lion's City E is Bus of the Year
MAN's Lion's City E is the 2023 International Bus of the Year.
The electric bus won the crown after its entry in the Bus Euro Test, which this year took place in the Irish city of Limerick. Industry journalists from across Europe, including B&CB's Founding Editor, Stuart Jones, tested candidates for the title.
This year's event tested electrically driven city buses. Five candidates took part in the test: Higer Azure, Karsan eATA, MAN Lion's City E, Mercedes-Benz eCitaro and Volvo BZL Electric with body from MCV (see B&CB 1620, 3 June 2022).
The winning MAN Lion's City E is equipped with six battery packs, mounted on the roof. With 480 kilowatts, it offered the highest capacity of all the tested buses. As a result, tests show that it is possible to drive more than 500km without intermediate charging.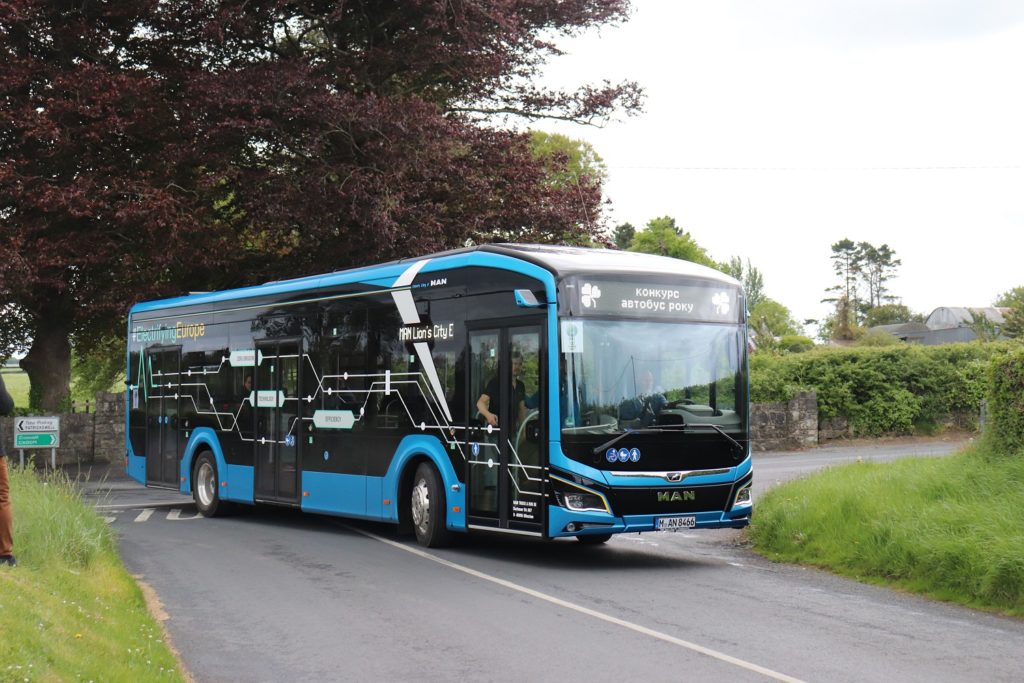 For more on MAN's Lion's City E's victory at the Euro Bus Test, see next week's issue of B&CB.