LTCOA relaunched as UKCOA
The London Tourist Coach Operators Association has been relaunched as the UK Coach Operators' Association, with a brief to take on the duties of a national trade association.
The LTCOA has relaunched as the UKCOA, with the mission statement 'Run by Coach Operators, for Coach Operators.'
This marks a step change for the former LTCOA in adopting a UK-wide role within the coach industry. It coincides with the LTCOA reaching the milestone of 50 members, with York Pullman joining an association which now represents around 1,500 vehicles and upwards of 2,500 people employed.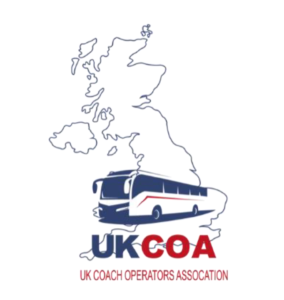 Stephen Telling, Chair of the UKCOA said: "During the very challenging year of 2020 the LTCOA continued to grow and evolve, with the majority of new members coming from outside the London area.
"The membership suggested that we consider changing the name of the association to reflect that we are now a UK-wide organisation. It also reflects that, as a result of the pandemic and the cessation of most work connected with Tourism, that members require assistance on all other aspects of coach operation."
The UKCOA will continue to work with industry partners to represent the views of its' members and the coach industry, which will be directed at both local and central government, and other key stakeholders ensuring the importance and standing of the industry is fully recognised.
Membership services will include:
• A crisis control centre
• Compliance assistance
• Regular updates on issues affecting the coach industry
• A PSVAR working group
• A development group looking at future strategy for the coach industry in connection with clean air zones
• A development group investigating Section 19 & 22 legislation and enforcement
Growing board
The UKCOA has reflected its ambition by growing its board of directors, and has welcomed three new board members. The Board is now:
Stephen Telling, Falcon Travel Chair
Mark Anderson, Anderson Travel
Judy Dale, Royale European
Anthony Marett, Maretts Chariots
Andy Palmer, A Palmer Associates
Neil Pegg, City Circle
Peter Rice, Southgate and Finchley Coaches Finance Director
Robert Whelan, Corbel of London
Kevin Wilde, Mitcham Belle Coaches
Peter Bradley, Director of Administration and Development
The new Association will be formally launched at 10:30 on 18 January by a meeting on Zoom – all are welcome to attend.
https://us02web.zoom.us/j/87471359706?pwd=Q3UzSGR2NFpQelJmbmhGM05PV3l2UT09
For Zoom accounts: Meeting ID: 874 7135 9706 Passcode: 919513
The Association welcomes new members who share these aims and objectives. For details, please contact Peter Bradley, Director of Administration and Development at [email protected] or on 07802 679795.