London hits 1,000 zero-emission bus milestone
London has now passed the milestone of more than 1,000 zero-emission buses in operation.
This means that more than one in nine of the city's buses are now 'green'.
The 1,000th zero-emission bus is a Wrightbus StreetDeck Electroliner operated by Metroline.
Since 2021, all new vehicles joining the fleet have been zero-emission. In addition, all of TfL's other buses are low-emission and meet or exceed Euro VI standards.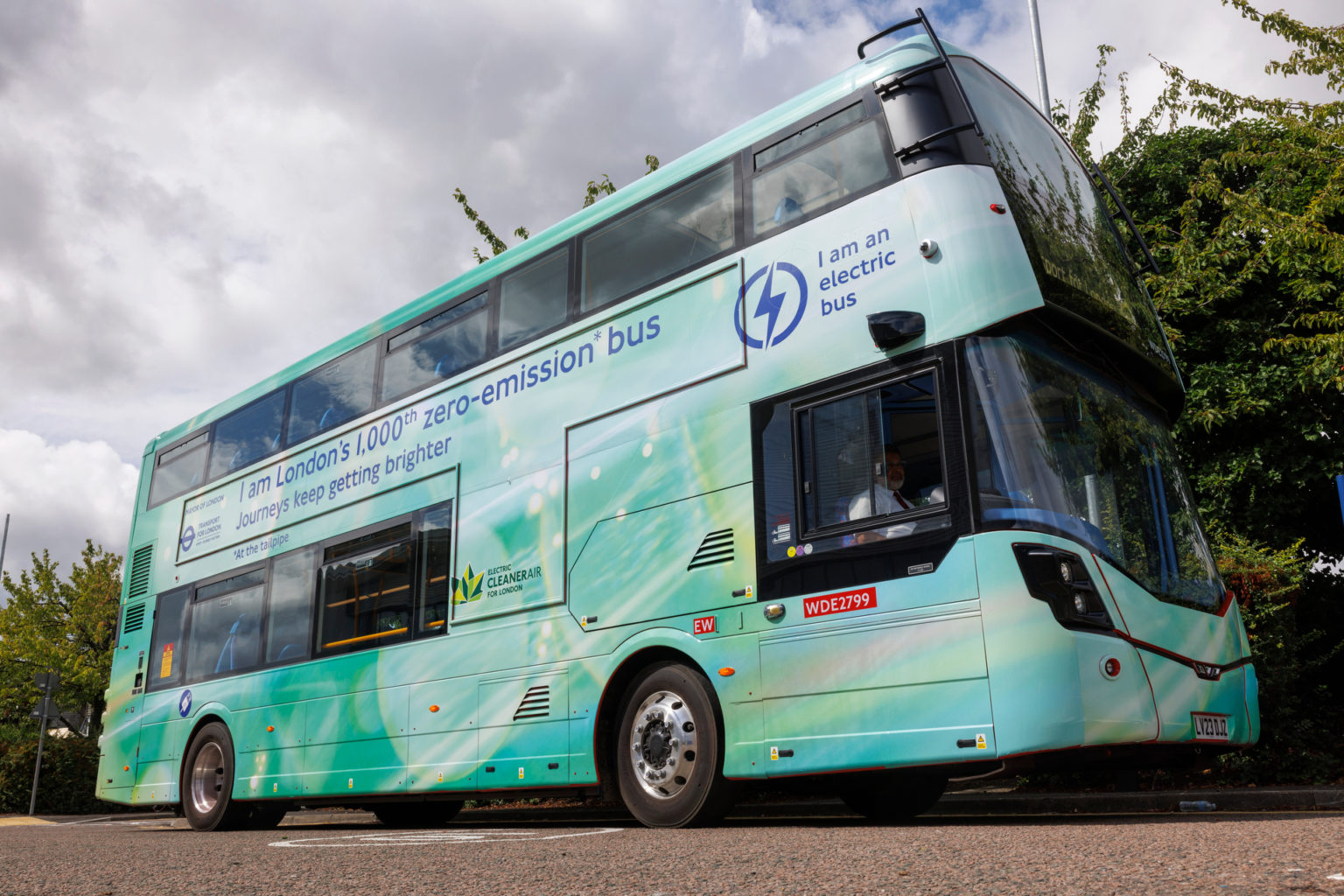 TfL reports it is currently on track to transition to a fully zero-emission bus fleet by 2034 but, with continued government investment, this target could be achieved by 2030. Since 2016, the number of fully zero-emission bus routes has increased from five to 54, with a further 15 routes using a mixture of zero-emission and low-emission buses.
TfL's zero-emission bus fleet is the largest in western Europe and has the lowest CO2 emissions per passenger kilometres compared to other global cities such as New York, Sydney, Paris and Vancouver. All of the new buses joining the fleet will have enhanced customer features, such as improved flooring, seating, lighting and customer information.
"Metroline is proud to operate more than 100 electric vehicles across a number of routes with more to follow" – Sean O'Shea, CEO, Metroline
Sean O'Shea, CEO, Metroline, said: "The 1000th electric bus is a significant milestone in the decarbonisation of London and the bus network. Metroline is proud to operate more than 100 electric vehicles across a number of routes with more to follow, transporting tens of thousands of Londoners each day on zero emission vehicles. It has been a great team effort to get to this point, with three garages already electrified and a fourth to come, and it demonstrates our continued investment and commitment to leading the way for our customers and helping provide cleaner air for Londoners with our ever-growing fleet of all-electric, zero emissions buses."
"I'm committed to cleaning up London's air achieving net-zero carbon by 2030" – The Mayor of London, Sadiq Khan
The Mayor of London, Sadiq Khan, said: "London has a world-class public transport network and our zero emission bus fleet is setting the standard for others to follow. I'm committed to cleaning up London's air achieving net-zero carbon by 2030, and that includes delivering a zero-emission bus fleet. The decarbonisation of our bus fleet, the increases and improvements in bus services in outer London, and the new proposed Superloop will help build a better, greener London for all."