Iveco adopts new brand identity
Iveco Bus is adopting a new brand identity based on the new "Energy Blue" colour. According to the company, the shade of blue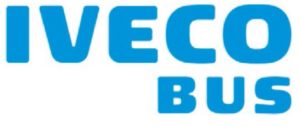 expresses the brand's power, dynamism and digital innovation. The new brand slogan makes a statement of intent to 'Drive the road of change', partnering with its customers in the transformation of the transport industry on the path to net zero-carbon mobility.
Domenico Nucera, President Bus Business Unit, Iveco Group, said: "To drive the road of change, we have adopted a multi-range, multi-energy approach based on biomethane, battery electric and fuel cell technologies to cover the full spectrum of urban and intercity mobility missions. With our vehicles, we offer a complete mobility ecosystem that includes consultancy services, financing, as well as maintenance and repair support powered by our advanced connectivity and constantly expanding portfolio of digital services. Our new blue logo is the expression of the energy powering our ongoing commitments and upgraded capacity to offer sustainable and innovative transport solutions for customers."
Watch a video about the new brand identity here.