IRTE Skills Challenge back for tenth year
Celebrating its tenth anniversary this year is the IRTE Skills Challenge. The competition provides an opportunity for apprentices and qualified engineers to test their skills and knowledge against the best in the industry, gaining recognition for their excellence.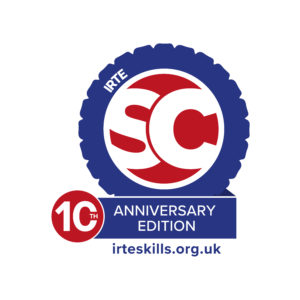 This year will see the introduction of the mechelec category for apprentices, a technical test combining mechanical and electrical disciplines to reflect the industry's reliance on multi-skilled technicians.
Those taking part in the challenge have the chance to win a range of fantastic prizes, provided by Teng Tools. The winners are crowned in the early autumn during an awards ceremony at F1 Williams.
The event will be held in June, at S&B Automotive Academy in Bristol. It is hoped all legal limits on social contact can be removed no earlier than 21 June, with all Step 3 lockdown restrictions lifted on large events and performances.
For more information on the event, visit the IRTE Skills Challenge website.
Teams taking part in the competition must be confirmed no later than 23 April 2021 by returning completed entry forms to [email protected]