Irizar hits 600th integral sale
Irizar (UK) has had its 600th sale of an integral coach.
The landmark coach is an Irizar Integral i6s Efficient, which has gone into service with returning Irizar customer Nigel and Kim Tours of Westbury. The 14m, 42-seat tri-axle coach replaces a 2015 Irizar Integral i6 as the company's only coach.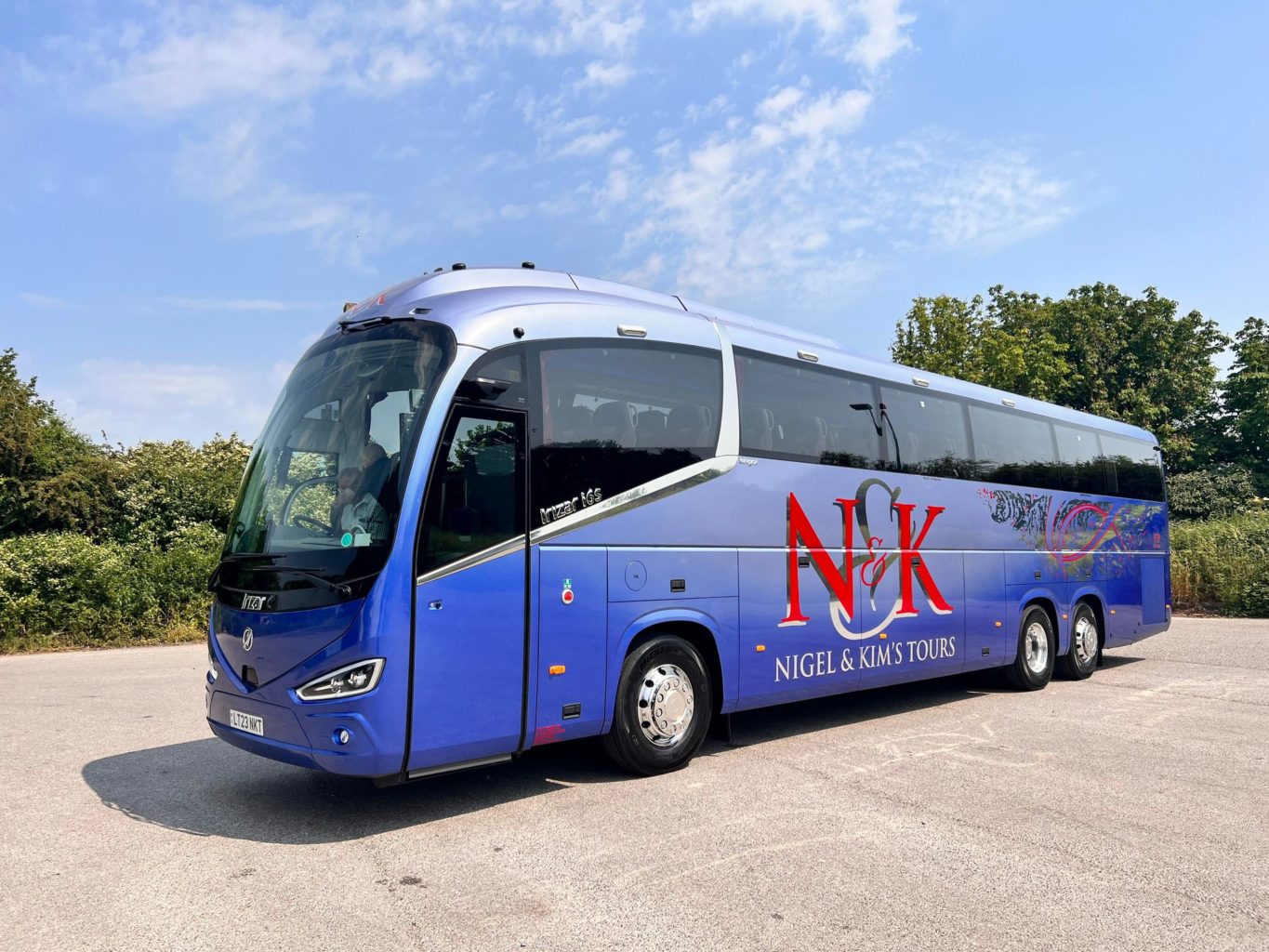 The vehicle's high-standard specification includes leather trimmed seats fitted with T-type footrests, blue aisle lights, USB charging points and a rear servery supplied by AD Coach Systems.
The coach is propelled by DAF's MX13 390kw, OBD-E engine, with an output of 530hp, coupled to ZF's sophisticated Traxon, 12-speed automated gearbox. Launched in 2022, the i6S Efficient is based on the Integral platform and sees a reduction of 900kgs, achieved mainly through a transition to using high-strength steel and modern composites. An optimised layout rebalances the vehicle and also helps achieve greater internal space.
Julie Hartley, Sales Director for Irizar (UK) said: "I am delighted that Nigel and Kim have returned to Irizar UK for this latest purchase.  As an owner-operator, spending many weeks a year on tour in Europe and the UK, it is essential that the Westbrook's have the confidence in the aftersales support that we offer. I know that they value this very much, having built strong relationships with the team, and that this has been a key factor in selecting another Irizar Integral."