Industry's roadmap out of lockdown
As the nation looks forward to the possibility of Covid-19 related restriction being lifted in the coming weeks, what does this mean for the industry?
With the vaccine roll-out cantering on and the infection figures dropping, there are signs the pandemic could be nearing its end. There are certainly indications the country can start opening up again. The Prime Minister has announced the Government's roadmap to cautiously ease lockdown restrictions in England, with similar easing measures due in the rest of the UK.
The first sign of the nation emerging from its slumber is the return of pupils to schools and colleges. For the industry, this means ignition keys are turning over once again to provide home to school services.
On when coach trips are officially allowed to recommence, Andy Warrender of RHA Coaches, said: "Our interpretation of the rules is that as theme parks and other similar attractions are allowed to open from 12 April, the general inference from that is restrictions on coach trips are lifted from that date."
However, not all attractions and services will be open as usual by then. It is expected not to be until May and beyond before more of the tourism industry opens up.
Commenting on the government's announcement of its Roadmap, CTA chair, Robert Shaw, said: "The prime minister's announcement on a Roadmap out of Covid-19 lockdown for England is very welcome. While there are still a number of detailed questions, the setting of a target date in May for recommencing holidays will be a boost for the coach holiday industry. It may be a bit later than many had been hoping for, but it does now give us a date to work towards.

"We are engaging with tourism industry colleagues and government to get clarification on some of the detailed arrangements, including whether day trips can recommence from 12 April, even if it is only with attractions and catering outdoors. There is also uncertainty about how long we may need to retain social distancing which clearly has an impact on the passenger capacity on coaches.

"Although there are still details to flesh out, what is certain is that our passengers are desperate to travel again and we all look forward to seeing coach groups enjoying the best of the UK this summer and beyond. We are on the road back."
The gradual lifting of lockdown is, the Government reminds us, being guided by data not dates. The roadmap outlines four steps for easing restrictions. Before proceeding to the next step, the Government will examine the data to assess the impact of previous steps.
In England, there will be a minimum of five weeks between each step: four weeks for the data to reflect changes in restrictions; followed by seven days' notice of the restrictions to be eased.
Step one – March
As well as reopening schools, the first step of the process will involve some university students on practical courses being able to return to face to face learning. This may create the first trickle of passengers to start using routes serving universities. However, the Stay at Home requirement will remain, despite people being able to leave home for recreation outdoors with their household or support bubble, or with one person outside their household.
As part of step one, there will be further limited changes from 29 March, when most schools will break up for Easter. Outdoor gatherings of either six people or two households will be allowed, providing greater flexibility for families to see each other. Outdoor sports facilities will be allowed to reopen, and people can take part in formally organised outdoor sports. At this point, the Stay at Home order will end, meaning a potential rise in public transport use. Could it also mean sports teams might require coach travel to away games?
However, many lockdown restrictions are due to remain during this period. For example, the 'work from home' Government doctrine will still be in place where possible. Overseas travel will remain banned, aside for a small number of reasons.
Step two – April
The next step is scheduled to come into affect on 12 April. The changes could see a rise in public transport use, with the reopening of non-essential retail and public buildings, such as libraries and community centres.
Most outdoor attractions and settings are due to open, including zoos and theme parks. This could indicate the date for coach tours to start to take off.
Further relaxations for this period include:
Indoor leisure facilities, such as gyms and swimming pools, will also reopen – but only for use by people on their own or with their household.
Hospitality venues can serve people outdoors only. There will be no need for customers to order a substantial meal with alcohol, and no curfew.
Self-contained accommodation, such as holiday lets, where indoor facilities are not shared with other households, can also reopen.
Funerals can continue with up to 30 people, and the numbers able to attend weddings, receptions and commemorative events such as wakes will rise to 15 (from six).
Step three – May
Step three of the Government's reopening plan is due to take place no earlier than 17 May. For transport providers, a growth in bookings could result from when most social contact rules will be lifted outdoors. However, gatherings of over 30 people will remain illegal.
A development that could be a boon for coach operators at this time is the planned reopening of larger performances and sporting events in indoor venues with a capacity of 1,000 people or half-full (whichever is lower) being allowed, as will those in outdoor venues with a capacity of 4,000 people or half-full (whichever is lower).
In the largest outdoor seated venues where crowds can spread out, up to 10,000 people will be able to attend (or a quarter-full, whichever is lower).
Outdoor performances such as outdoor cinemas and outdoor theatres can reopen. Indoors, the rule of six or two households will apply, although the Government is to keep under review whether it is safe to increase this.
Indoor hospitality, entertainment venues such as cinemas and soft play areas, the rest of the accommodation sector, and indoor adult group sports and exercise classes will also reopen.
Up to 30 people will be able to attend weddings, receptions and wakes, as well as funerals. Other life events that will be permitted include bar mitzvahs and christenings.
Step four – June
To take place no earlier than 21 June, step four may see all legal limits on social contact removed. The summer solstice may also see restrictions on large events and performances that apply in step three being lifted. This could be the point when coach capacities start to be able to increase.
Nightclubs are also due to open at this point, perhaps boosting the requirement for night time transport. It is also at this point that decisions on whether all limits can be removed on weddings and other life events will be made, which could again increase the need for transport.
The full plan is available here: https://www.gov.uk/government/publications/covid-19-response-spring-2021
Scotland
In Scotland, there has been a cautious acceleration of lockdown easing.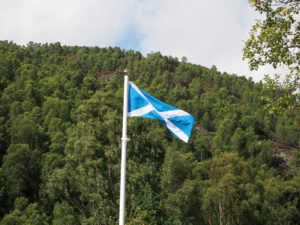 From tomorrow (12 March), up to four adults from two households will be able to meet locally in any outdoor space, including in private gardens, for social and recreational purposes as well as exercise. Outdoor non-contact sports and group exercise will also resume for adults in groups of up to to 15 people from this date.
Young people aged 12 to 17 will be able to meet outdoors in groups of up to four people from four different households, participate in outdoor non-contact sports, and other organised activities in groups of up to 15 and travel across local authority boundaries to participate in such activities.
If the virus continues to be suppressed, the Scottish Government intends to reopen places of worship with attendance limits increased from 20 to 50 where there is space for social distancing on Friday 26 March. A final decision will be taken on 23 March.
The 'stay at home' regulation is set to be lifted on 2 April, with guidance to 'Stay Local'. By the same date, more college students will also return to on-campus learning.
The Scottish Government then hopes to lift all restrictions on journeys in mainland Scotland on 26 April. Discussions will be held with island communities already in lower levels on the possibility of having a faster return to more socialising and hospitality with restrictions on mainland travel to protect against importation of the virus.
On 17 May, it is hoped that cinemas, amusement arcades and small scale outdoor and indoor events could restart with limits on capacity. With this could come a rise in transport demand. Further easing on this date would include outdoor contact sport for adults and indoor group exercise
Wales
Welsh school children started returning to school in a phased approach earlier in February. From Monday 15 March, all primary pupils and those in qualifications years will return. Schools will have the flexibility to bring in year 10 and 12 pupils and more learners will return to colleges. All learners will return after the Easter break.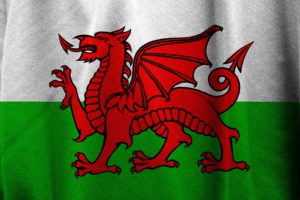 Since the start of this month, the law has changed to allow licensed wedding venues, such as visitor attractions and hotels, to re-open but only to perform wedding and civil partnership ceremonies.
The next three-week review of the regulations are due to consider the restrictions around non-essential retail and close contact services. This could give more insight into when travel may be viable. Tourism businesses could also open up next month, which could prove a helping hand for operators.
Travel restrictions will be replaced by a new interim 'stay local' rule in Wales from Saturday 13 March. The new 'stay local' rule will mean people can leave their homes and travel within their local area, usually within five miles. Local outdoor sports facilities will also be opened.
From the same date, no more than four people from two households will be able to meet in their local area outdoors, including in gardens. Children under 11 and carers do not count towards this limit. Outdoor sports facilities can reopen, but only a maximum of four people from two households can take part in these activities.
From Monday 22 March, the first steps to re-open non-essential retail will begin, which could lead to more transport requirements.
An additional £150 million will be available to support businesses to the end of March, which are not yet able to open. The extra funding should see businesses in the hospitality, tourism, leisure and non-essential retail sectors that pay non-domestic rates qualify for an additional payment of up to £5,000.
If the public health conditions continue to be favourable, from 27 March the stay local restrictions will be lifted to allow people to travel within Wales.
The review on 1 April will consider whether all remaining shops and close contact services can reopen on 12 April. This is in line with planned re-opening in England, which could remove any discrepancies arising from travel across the border of these countries.
Northern Ireland
Northern Ireland's Government has published 'Moving Forward: The Executive's Pathway Out Of Restrictions', which sets out a step-by-step approach to the relaxation of the country's current regulations.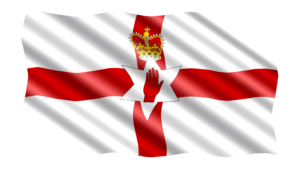 Home-to-school transport is soon due to ramp-up as primary school pupils in P4 to P7 will return to face to face teaching on 22 March. All remaining pupils (Years 8 to 11) will return on 12 April after the Easter break. This will be subject to a review at the end of March.
No dates have been set out for the wider reopening of society in Northern Ireland. The Government has said: "While we understand that people want certainty, we cannot be bound by dates that would only serve to give people false hope."
Reviews on the restrictions are due to be held on 16 March and subsequent dates are 15 April, 13 May and 10 June.
The Government said: "These should not be viewed as dates on which we will move to lift certain restrictions; rather, they are appropriate dates that have been identified to examine all relevant indicators."