Have your say on driver development
The Department for Transport has launched a consultation to find ideas to knock down the barriers and develop opportunities and skills across the transport sector.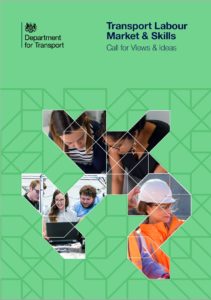 The consultation (https://tinyurl.com/yb9kamex) sets out five pillars that form the basis for the work the Department for Transport (DfT) wants to carry out in collaboration with external partners, including the transport industry, academia and the third sector. These pillars are:
boosting diversity, inclusion and social mobility
improving training and employment
promoting careers in transport
preparing for future skills
building evidence and evaluating progress
Informed by public response to this paper, the 5 pillars will set the direction for the work of an industry-led taskforce.