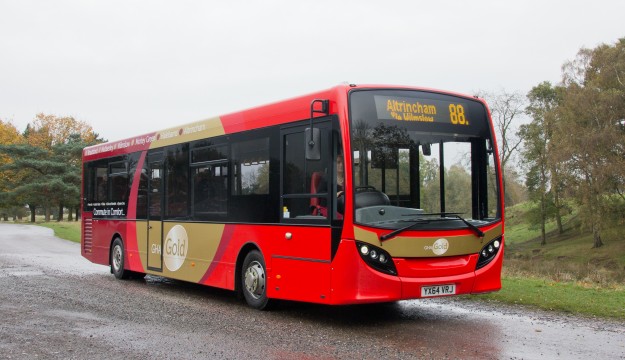 GHA Coaches Ltd ceased trading on 13 July 2016. A statement on the Ruabon, near Wrexham, based operator's website said, 'It is with regret that GHA Coaches Ltd has ceased trading on Wednesday 13th July 2016 and are no longer operating bus or coach services with immediate effect. We would like to thank our customers for their support over the years.'
Jason Bell and Christopher Petts of Grant Thornton UK LLP have been appointed administrators of GHA Coaches. GHA Coaches employed 320 staff and operated 230 vehicles from five depots in North Wales, Cheshire and Shropshire. GHA Coaches Ltd was a family business run by principal directors Gareth and Arwyn Lloyd Davies. The business recently received a winding-up petition from HMRC in respect of unpaid taxes. The directors attempted to secure an emergency funding package but were unsuccessful. They then took steps to place the company in administration.
Denbighshire County Council is using its contingency plans to try and ensure as many former services as possible run by GHA are able to continue to operate by other suppliers on a temporary basis. As part of its response, the Council is giving 'urgent priority' to school pupils who are eligible for free school transport. Not all routes were able to be covered immediately following the announcement of the closure, with some initial gaps in service. Those listed on council websites as providing replacement services were: Voel Coaches, M&H Coaches, Coastline Taxis, Williams of Bala, Llew Jones Coaches, E Jones and Sons, Alpine Travel, Townlynx, Stagecoach and Arriva.
Jason Bell said, 'GHA Coaches is no longer operating and regrettably the staff have been made redundant today. We will explore all options in terms of bringing any part of the business back to life. However, our immediate responsibility is to look after the interests of the creditors. We are also liaising with the local authorities involved on contingency arrangements for the routes affected in North Wales, Cheshire and Shropshire.'