Former ADL man appointed at Mellor's parent company
Woodall Nicholson Group, the parent company of Mellor Bus and Treka Bus, has appointed Gustavo Marqueta as International Business Development Director.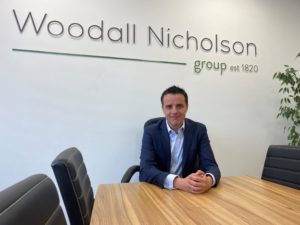 Prior to joining the vehicle manufacturing group, Gustavo worked for over ten-years steering the international expansion programme for Alexander Dennis Ltd (ADL). Previously, he held various management positions within the international commercial vehicle business unit of Tata Motors. His appointment is expected to help drive forward Woodall Nicholson's ambitions to expand its international operations.
Gustavo has a track record of securing new business in new territories, growing international relationships and setting up new overseas structures. He has also been instrumental in aligning customer expectations with organisational capability and delivery. Gustavo's appointment adds an incremental dimension to developing the Group's international strategy, expanding both the product portfolio and product recognition within key international markets.
"I am confident that with Gustavo's knowledge and experience, we will accelerate our growth internationally" – Woodall Nicholson CEO, Frank Barrett
Woodall Nicholson CEO, Frank Barrett, said: "We have ambitious plans where Woodall Nicholson is aiming to grow rapidly in a number of new international markets, bolstering the business in its position as a global provider of both bus and specialist vehicles.
"I am confident that with Gustavo's knowledge and experience, we will accelerate our growth internationally. Unquestionably, he will help us identify the right opportunities for the business and establish effective relationships with new clients and partners."