Ferqui from EVM joins Dublin fleet
Elegant Irish Tours has bought a Mercedes-Benz Sprinter 517-based Ferqui Sunset 19-seat minicoach from EVM.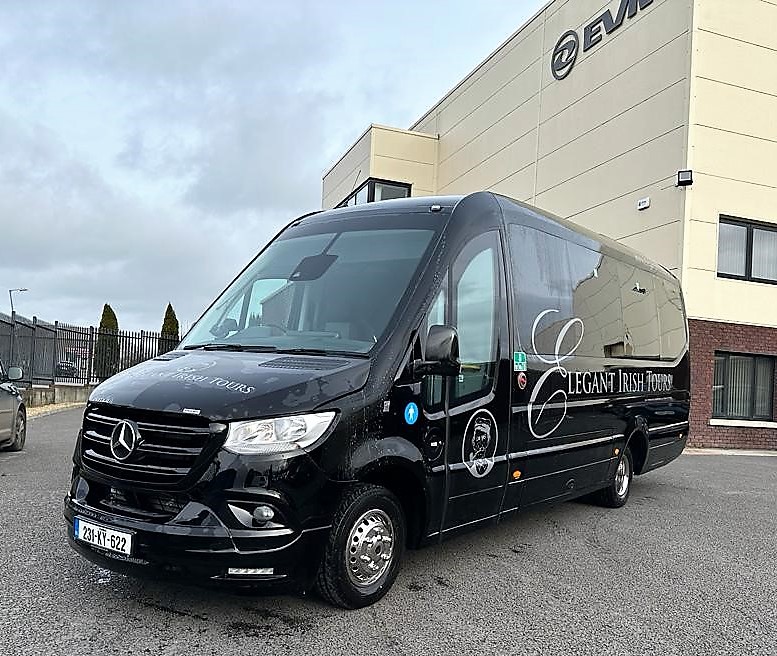 Finished in Obsidian Black with two-colour leather seats, saloon air-con, and a plug door, the coach has side lockers and luggage racks, a PA system and reversing camera.
As with all EVM minibus's the vehicle is completed to European whole vehicle type approval and comes with 2-years unlimited chassis warranty and two years on the conversion.