David Porter joins Van Hool
David Porter is now a Regional Sales Representative for Van Hool.
David has responsibility for Van Hool coach customers and prospective customers in South West & South East England, London, East & West Midlands, East of England and Northern Ireland.
David will be joining the commercial team at Van Hool UK, based in Wellingborough (Northamptonshire). Previously a Sales Manager at Volvo, he brings with him a wealth of experience gained in customer relations in the bus and coach industry, both in sales and after-sales.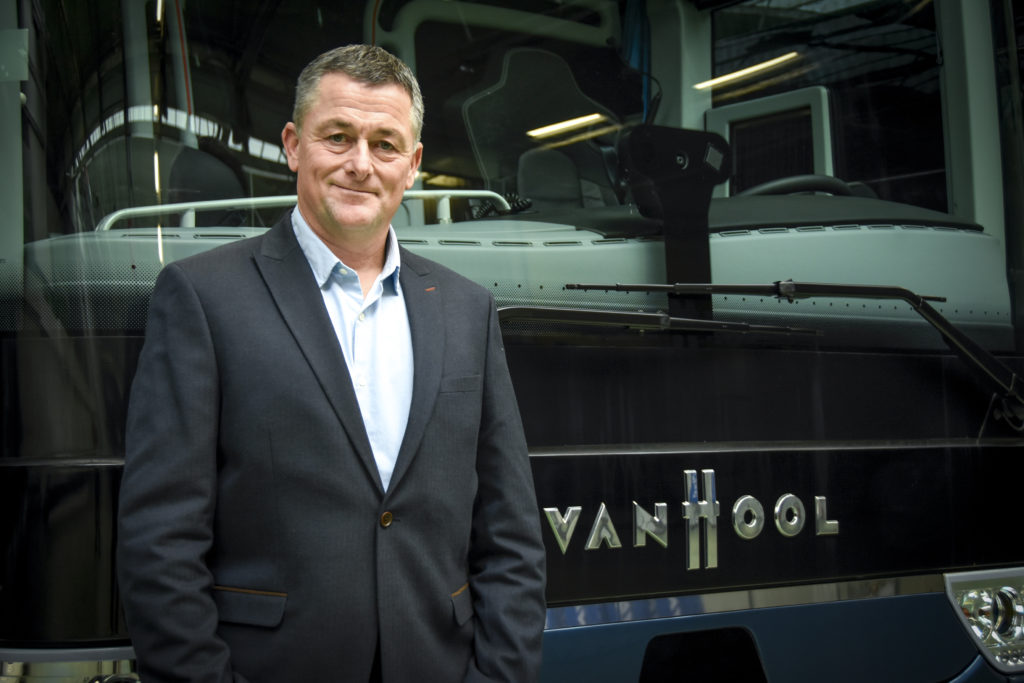 David will form a commercial team along with Robert White, the Van Hool Regional Sales Representative responsible for North West & North East England, Yorkshire, Wales and Scotland.
Van Hool is to offer its T series (Alicron, Acron and Astron) from the third quarter of this year, along with its TDX and EX ranges.
David and Robert will be assisted by a dedicated team of Van Hool aftersales staff, both in the UK and from the parent company in Belgium. In addition to this team of local mobile technicians, Van Hool UK also handles the distribution of all relevant spares from its base in Wellingborough. The dealer aims to maintain a constant stock of spare parts for this purpose and concentrates on delivering them quickly throughout Britain. The company also offers advice and technical support to keep customers' vehicles in optimum condition.