Cummins supplies gas engines for Azerbaijan buses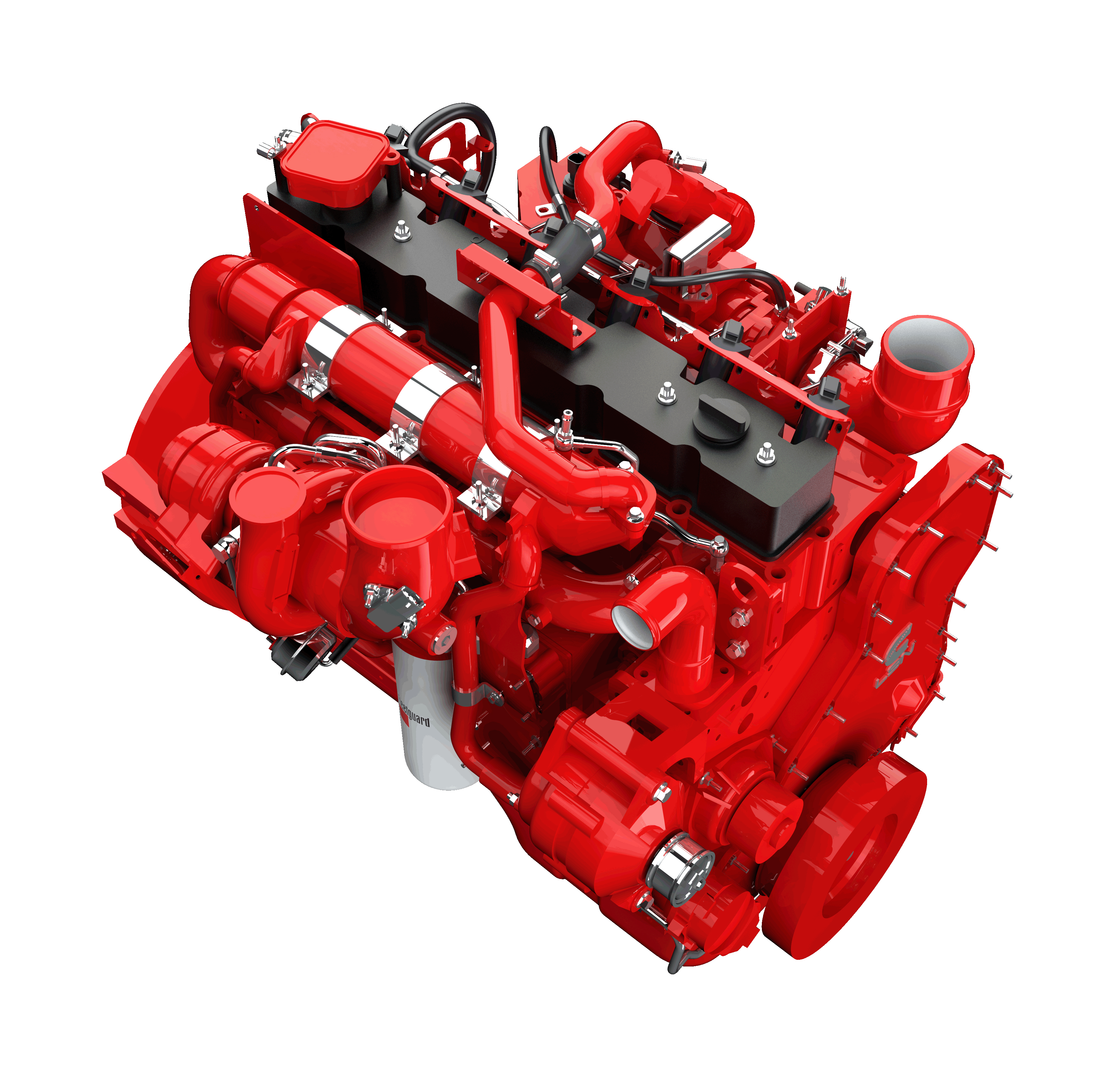 Baku, capital of Azerbaijan, has taken a major step forward in transforming public transport in the city with the arrival of 380 BMC Procity CNG buses powered by Cummins L9N natural gas engines. Built in Turkey, the BMC Procity CNG 12-metre and 18-metre buses were ordered by Baku Transport Agency (BNA) and operator BakuBus LLC as part of a major initiative to bring the highest levels of European bus specifications to the city, in terms of comfort, performance, and improving air quality.
The 8.9-litre natural gas Cummins engine achieves close-to-zero emissions, with Nitrogen Oxide (NOx) and Particulate Matter (PM) levels demonstrated to be around 80 per cent lower than the Euro VI standard. A further benefit is a CO2 emissions footprint lower than an equivalent diesel-powered bus and significantly reduced engine noise.
The Cummins L9N natural gas engine is rated at 320 hp (239 kW), with an impressive 1356 Nm peak torque at 1300 rpm, which provides smooth and rapid acceleration, integrated through the ZF transmission and axles.
The new BMC buses began to enter service in 2020 aligned with the expansion of the compressed natural gas (CNG) fueling station infrastructure at depots across the city. The Procity buses feature roof-mounted CNG storage tanks with a 1648-litre capacity to enable a longer operating range.
"The new BMC Procity buses powered by the L9N are playing a significant role to improve air quality and enhancing mass transit operations within the central area of Baku and along key corridor routes connecting the city to the surrounding urban areas," said Cenk Yavuz, Cummins Manager – On-highway Business, Turkey.
"Around 300 of the new CNG buses are in service, with the remaining 80 vehicles arriving in the early part of this year. This is the most modern Euro VI city bus fleet in the Caucasus region and we are delighted to be power partners with BMC on this major export success for the Turkish bus industry," added Cenk.
BMC Procity CNG buses
The Procity CNG 12-metre bus has a 90-passenger capacity with a low floor, 3-door design providing easier boarding and alighting. The interior layout space allows for easy movement within the bus, with provision for elderly passengers and access for wheelchairs and baby buggies. The BakuBus fleet includes 20 of the articulated 18-metre, 4-door version of the Procity CNG, with 150-passenger capacity for managing rush hour peak activity.
The BakuBus drivers are qualified to drive the new BMC buses at a special driver training facility where various driving conditions are simulated. The training includes in-depth vehicle and powertrain awareness, so that every bus is inspected pre-trip by the driver before departure and after returning to the depot, with any defects recorded and corrected.
Preventive maintenance inspections are performed at scheduled intervals and passenger are regularly given the opportunity to provide their feedback on service performance. This proactive program, combined with the inherent robust characteristics of the L9N engine, results in very high levels of fleet uptime and passenger satisfaction.