Caetano and Temsa team up for hydrogen coach
CaetanoBus and Temsa have united to jointly develop a hydrogen coach.
The landmark collaboration was sealed this week at CaetanoBus' Headquarters in Portugal.
CaetanoBus, having already developed hydrogen buses, and Temsa have united to create a solution tailored for long-distance travel and tourism needs.
This new hydrogen-powered coach is to be designed with high standards of quality and comfort, says the two manufacturers, while achieving extended autonomy levels. The vehicle is to operate with hydrogen refuelled at 350 or 700 bars (H2 dual system), which is intended to offer the operator flexibility to refill the vehicle in any available hydrogen refuelling station en-route without constraint. A single filling should last for 1,000km, according to the manufacturers, who say this figure may vary depending on the operation and weather conditions.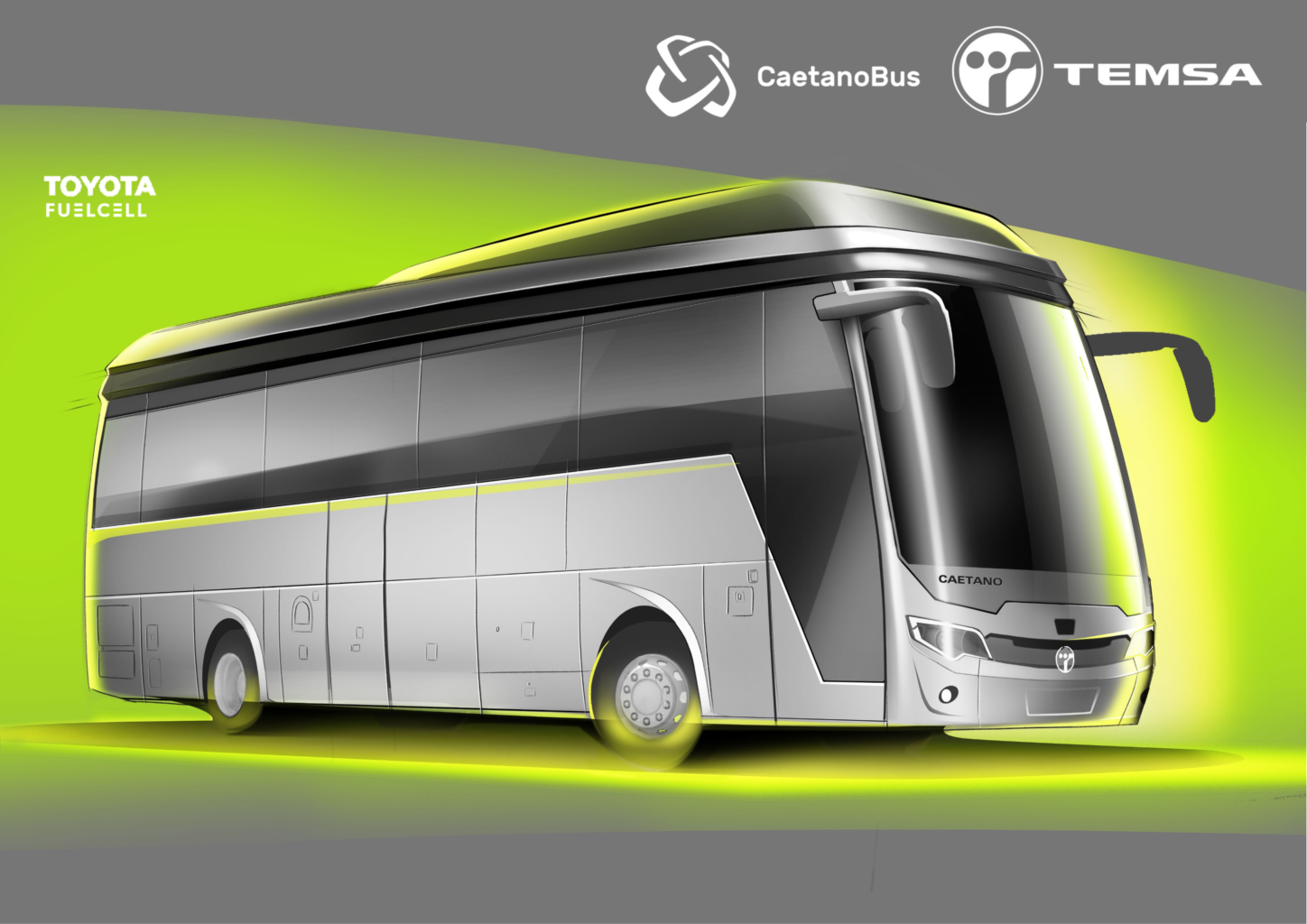 The first of these coaches is to be launched in 2024 and will be a two-axle version based on the electric version of Temsa HD12 to accelerate time to market of pre-serial in 2024 and serial production from 2025. A tri-axel coach is also part of the plans, set to be launched immediately after its two-axle sister.
For more information on this vehicle, Caetano and Temsa are inviting people to their stands at Busworld in Brussels on 7-12 October.