Ben Werth joins Alexander Dennis
Ben Werth has joined Alexander Dennis's executive management team.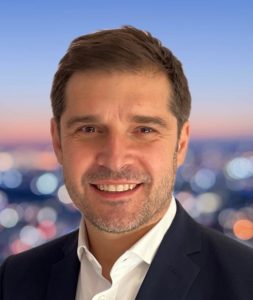 As Group Sales & Business Development Director, Ben has overall responsibility for the UK & Ireland sales teams led by Fleet Sales Director, Matthew Lawrence and Retail Sales Director, Charlie Miller, as well as for international business development, which will be boosted further by the arrival of a dedicated Business Development Manager later in August.
With experience in financial solutions for zero-emission vehicles, Ben is expected to sharpen Alexander Dennis's focus on total cost of ownership while working alongside Group Commercial Director, Martin West, to deliver a seamless experience throughout the entire customer journey from pre-enquiry to vehicle delivery.
Ben joins Alexander Dennis from Wrightbus and the associated FUZE finance company, where he was Chief Commercial Officer and Managing Director respectively. He previously held senior sales and commercial roles at Mistral Group and the Moseley group of companies.
"With Ben leading our sales teams and Martin West in charge of the wider commercial function and value proposition, our customers are in very good hands" – Alexander Dennis President & Managing Director, Paul Davies
Alexander Dennis President & Managing Director, Paul Davies, said: "I'm delighted that Ben has chosen to join the Alexander Dennis team as we embark on an exciting new chapter with the launch of our next generation of electric buses. With Ben leading our sales teams and Martin West in charge of the wider commercial function and value proposition, our customers are in very good hands."
"I'm thrilled with the once-in-a-lifetime opportunity to lead an outstanding team of sales professionals in delivering the added value the next generation of Alexander Dennis electric buses will bring to customers and stakeholders" – Ben Werth
Ben Werth said: "With the new Enviro100EV and Enviro400EV, Alexander Dennis will set standards for engineering rigour and whole-life value in the UK and Irish market, while the Enviro500EV opens new global opportunities as cities look for higher passenger capacity in a compact vehicle footprint. I'm thrilled with the once-in-a-lifetime opportunity to lead an outstanding team of sales professionals in delivering the added value the next generation of Alexander Dennis electric buses will bring to customers and stakeholders."