ADL autonomous bus livery revealed
Alexander Dennis Ltd (ADL) has revealed the new livery for the autonomous buses due to launch in Scotland in 2022.
The buses are part of the CAVForth trial which will see full-sized autonomous buses running on UK roads for the first time. The new service will be made up of four Alexander Dennis Enviro200 single deckers running a 14-mile route crossing the Forth Road Bridge. It will provide capacity for up to 10,000 passengers a week, connecting Ferrytoll Park & Ride in Fife with the Edinburgh Park transport hub.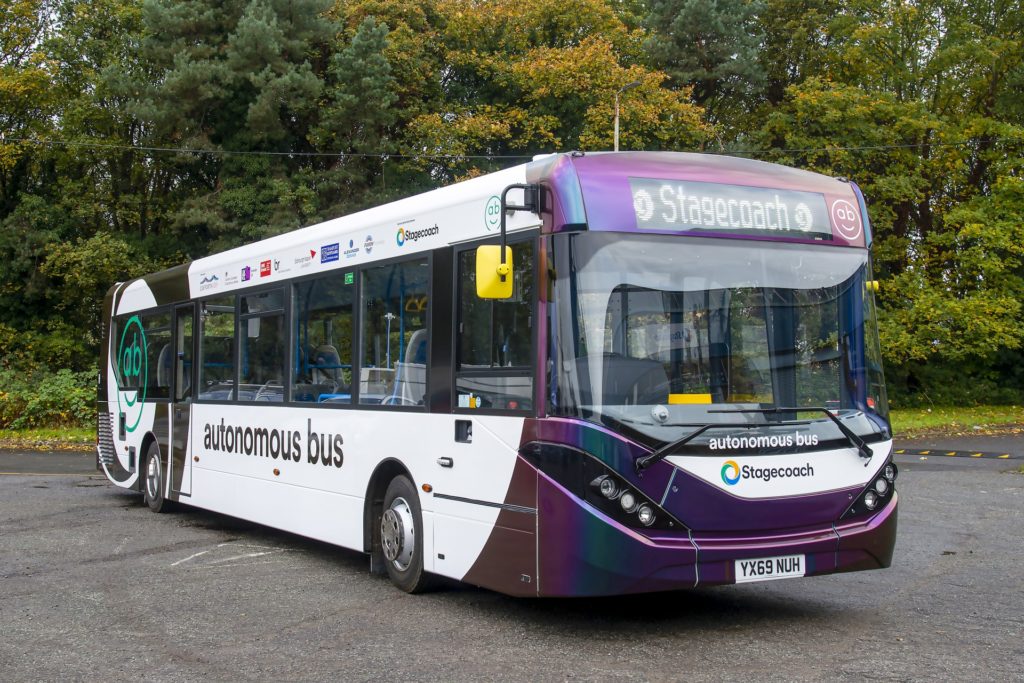 The four Enviro200 buses, which will feature the special new livery, are currently being fitted out with the sensor and control technology developed and supplied by project lead, Fusion Processing, that allows them to become computer-driven. The vehicles are also being put through their paces with an array of virtual and track testing to ensure all systems are functioning as expected before on-road testing begins later this year.
The livery design is intended to ensure the vehicle feels like a regular bus while also acknowledging the project partners of the pilot service: Stagecoach, Fusion Processing, ADL, Transport Scotland, Edinburgh Napier University, Bristol Robotics Lab, University of the West of England, as well as the Centre for Connected and Autonomous Vehicles as funding partner.
"The new service will provide a bus link between Fife and Edinburgh Park which currently does not exist and we hope will encourage more people to ditch the car" – Sam Greer, Regional Director for Stagecoach in Scotland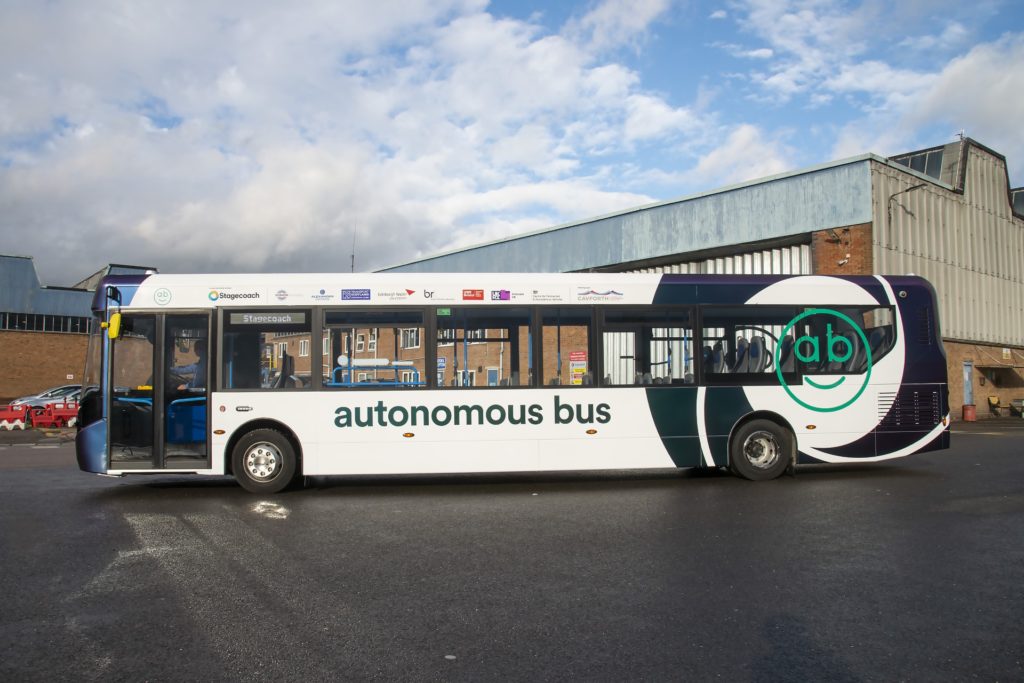 Sam Greer, Regional Director for Stagecoach in Scotland, said: "We are all very excited to be marking the next major milestone in our autonomous bus project, with buses planned to be on the road in early summer next year. The new service will provide a bus link between Fife and Edinburgh Park which currently does not exist and we hope will encourage more people to ditch the car, skip traffic jams and enjoy a relaxed journey in a dedicated bus lane and with new innovative state of the art technology."
"The trial of the UK's first full-sized autonomous bus service gives us an outstanding opportunity to gain real-world experience" – Paul Davies, ADL President & Managing Director
Paul Davies, ADL President & Managing Director, said: "As the UK bus industry's innovation leader, we are constantly exploring new ways to further increase efficiency and safety. The trial of the UK's first full-sized autonomous bus service gives us an outstanding opportunity to gain real-world experience. We are also working closely with our colleagues across NFI Group who are developing similar, promising projects."