Abellio opens new Hayes depot
Abellio London Bus is moving into its new depot for West London in Hayes. The new site replaces the operator's North Hyde Gardens facility.
This is Abellio's first fully-owned bus depot in London. It is a purpose-built operating centre that houses up to 56 buses. Routes 278, 350, 482, U5, U7 and U9 will operate from here, serving customers across West London. Built with construction partner Boshers Master Builders, the depot sits on a completely new site and was constructed during lockdown, with planning permission granted in March 2021 and ground being broken in August 2021.
The Hayes depot has been designed as a dedicated operating centre, the building features a living roof and nesting boxes alongside an energy efficiency rating of B. It also features a wall of historic significance that dates back to the Tudor period, which has been rebuilt using handmade Tudor bricks and a unique brick bond. Maintenance, driver training and driver theory testing will take place at an additional new facility in Waterway Park 0.5 miles away.
Hayes goes into operation with full EV capacity. In the last year Abellio has introduced 41 electric buses across its London fleet, adding to the 34 already in service. By the end of 2022 the business will have 125 electric buses in service.
The Hayes depot will be the home of new ADL electric buses for its U5 route, which will feature USB chargers and mobile phone holders in the seats, a contrasting colour scheme for priority seats, larger wheelchair and buggy area, and new digital information displays to improve accessibility, as well as a more open feel.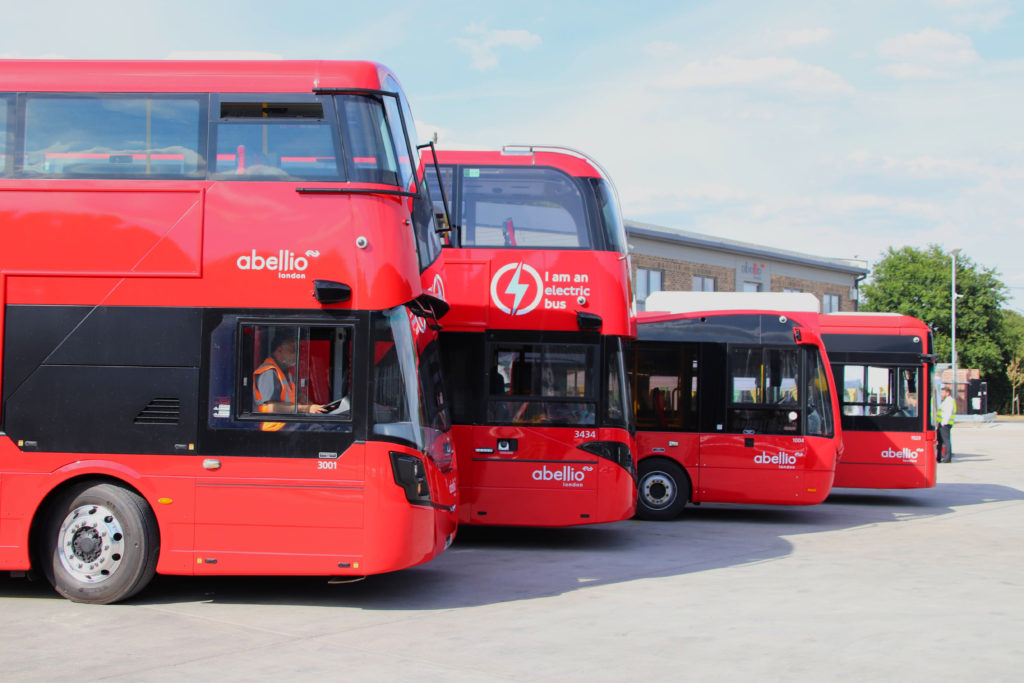 The electrification of the depot was provided by Enel X, complete with the installation, maintenance and servicing of six 300kW high powered Enel X Way charging stations. Connection to the grid was supported by ESP Utilities Group, via an 11kV substation providing a 2,000kVA capacity for the bus depot.
Louise Cheeseman, Director of Bus at TfL attended the official opening of the Hayes depot. She said: "The opening of Abellio's new Hayes depot is another exciting step in London's journey towards a zero-emission bus fleet, with the depot's EV charging infrastructure modernising the industry, bringing fresh skills and a new generation of engineers and drivers. This will see us add to the more than 850 zero-emission buses already on our city's roads. These cleaner, greener buses, including the state-of-the-art models now operating on route U5, are part of the Mayor's drive to clean up our air, reduce the effects of climate change by bringing down carbon emissions and cut congestion on our roads."
Lorna Murphy, Director of Operations, Abellio London Bus, said: "The opening of our Hayes depot marks a leap forward for Abellio London Bus. This depot allows us to provide more accessible and comfortable electric journeys for our customers in West London, whilst working with TfL to decarbonise and support climate resilience as we lead the way toward a zero-emission fleet."